once upon a time a girl and two of her friends set out for a weekend excursion to moab, looking for some high adventure and new friends.
high adventure was immediately found as they crossed the threshold into charming southern utah and stopped for directions at a gas station. this is the charming sign that caught my eye upon arrival: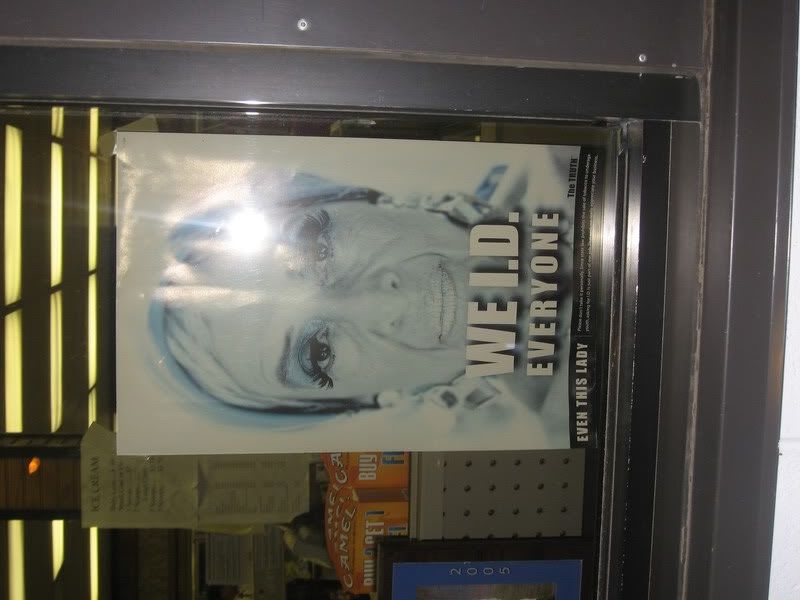 awesome. a little while later we had a flat tire, so we heeded the assistance of AAA and waited for them under a blanket of stars.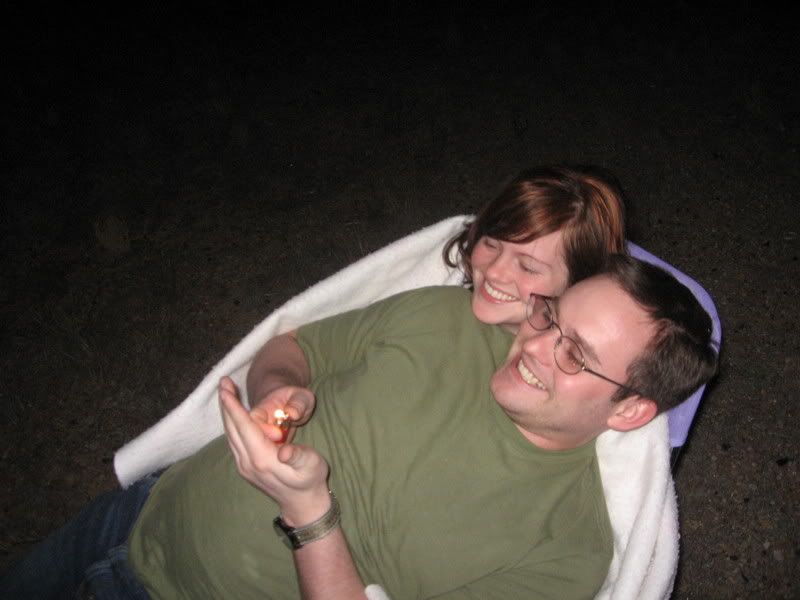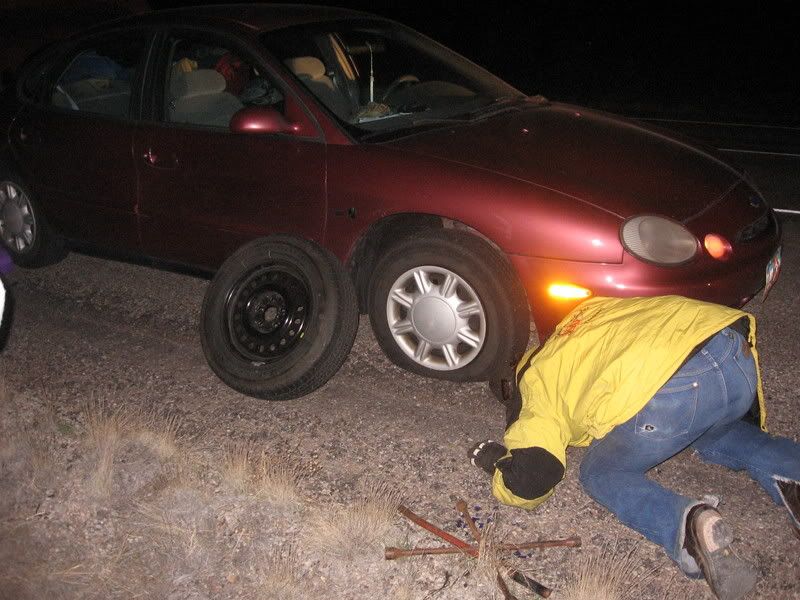 "we love you triple A, oh yes we do...."
the next day a dude named mike asked another guy named jake and i if we wanted to go JEEPING and we said "heck YES!" and so off we were....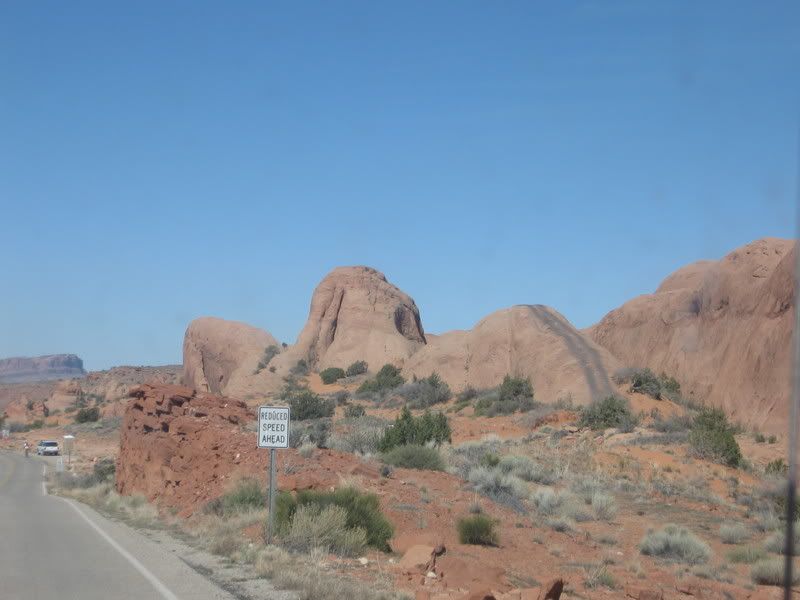 mike on the left, jake on the right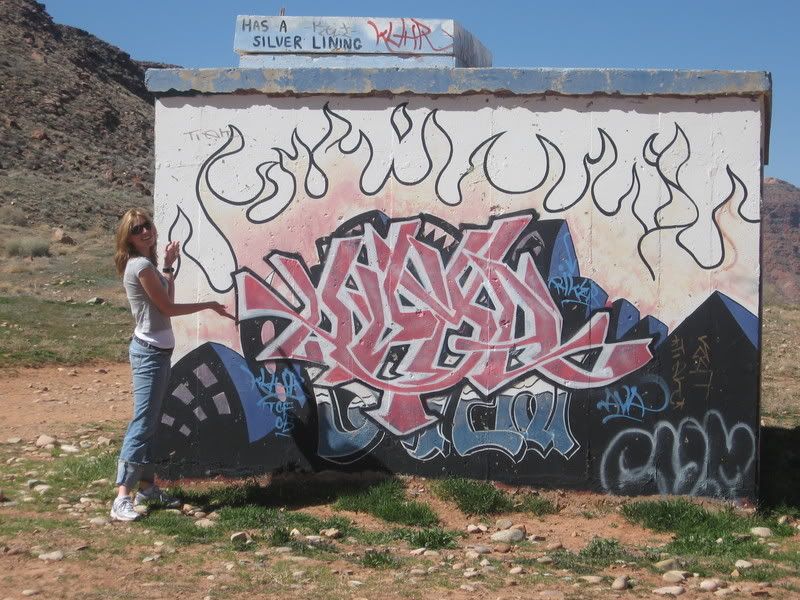 we decided that it must be a swear word in spanish
apparently, these kinds of lamps aren't just for "a christmas story"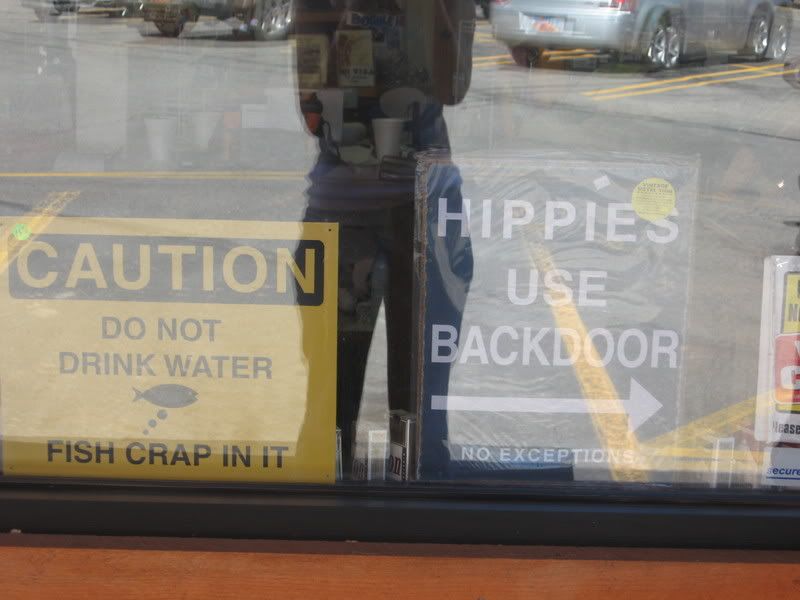 "caution: do not drink the water. fish crap in it." / "hippies use back door"
Mother Of All Beasts!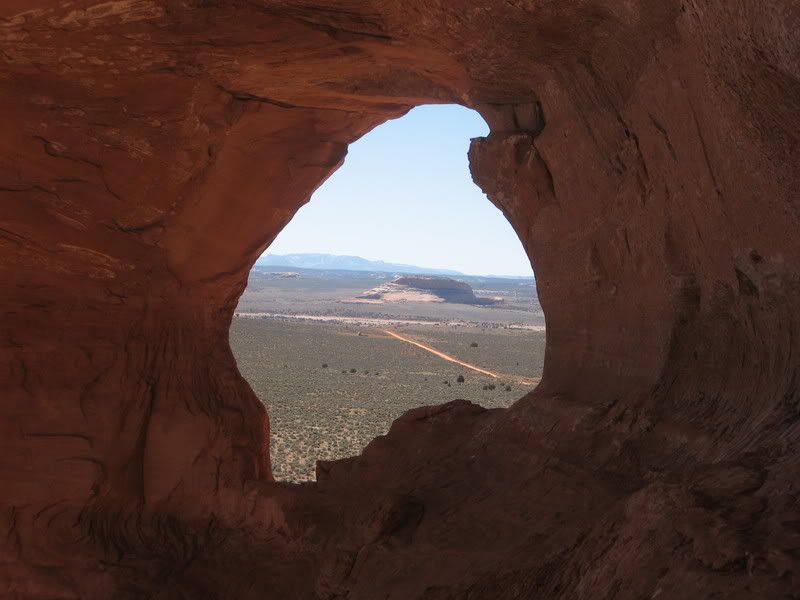 looking glass
oh shadow....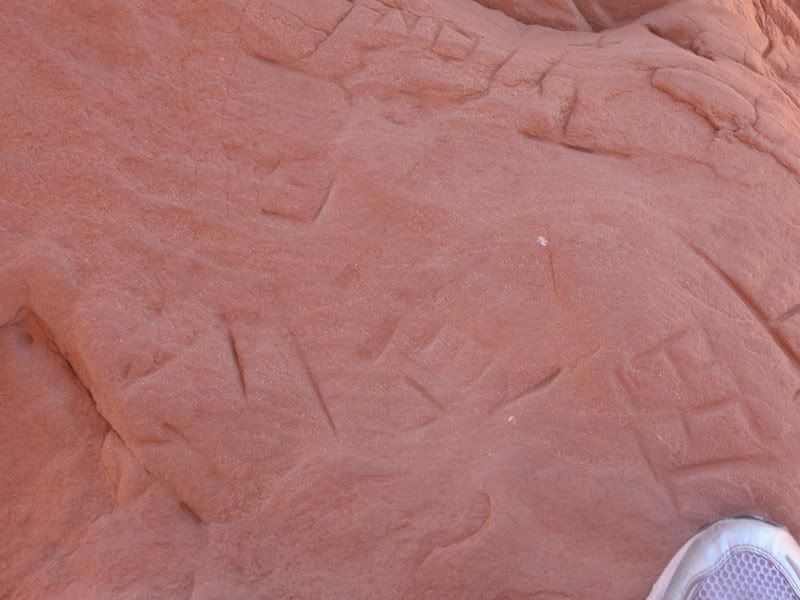 these aren't very distinct, but there are names carved in the rock. i thought it was cool.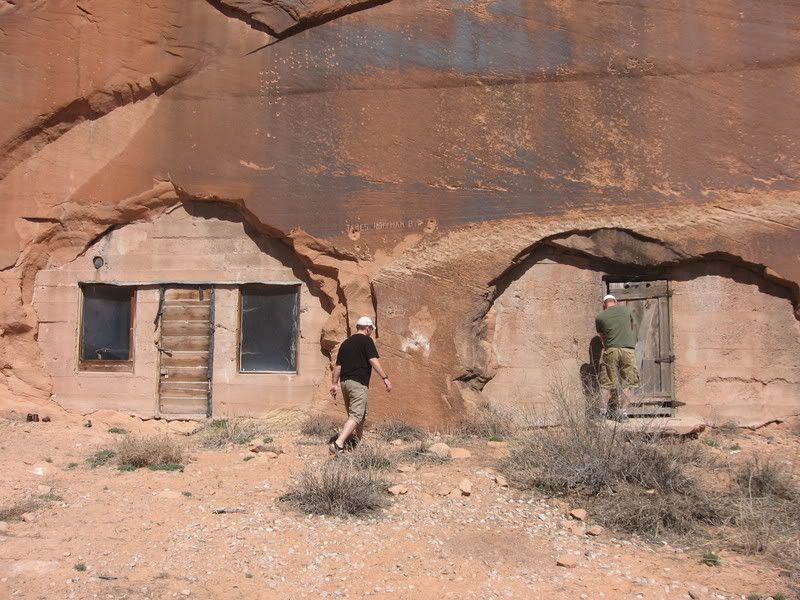 house-cave. rock is blown out to make a residence.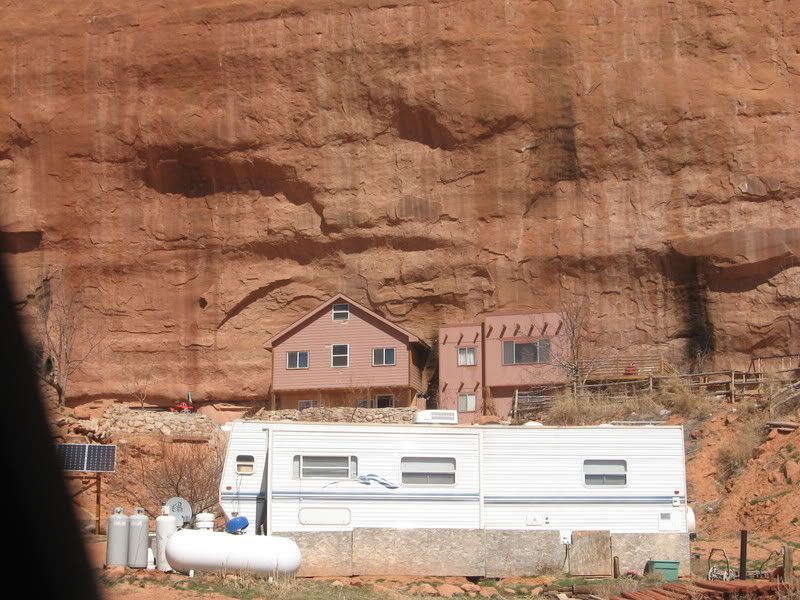 the polygamists have this technique down.
i like to think that god is smiling at me in this picture :)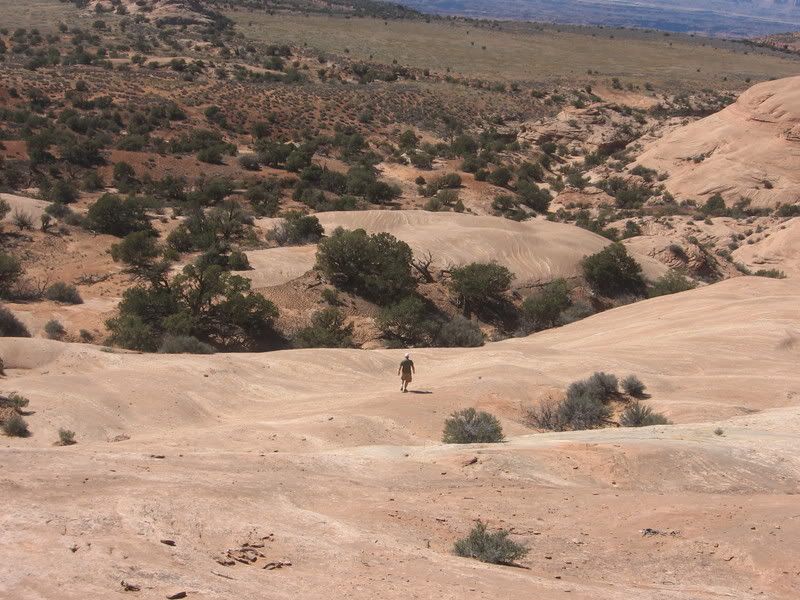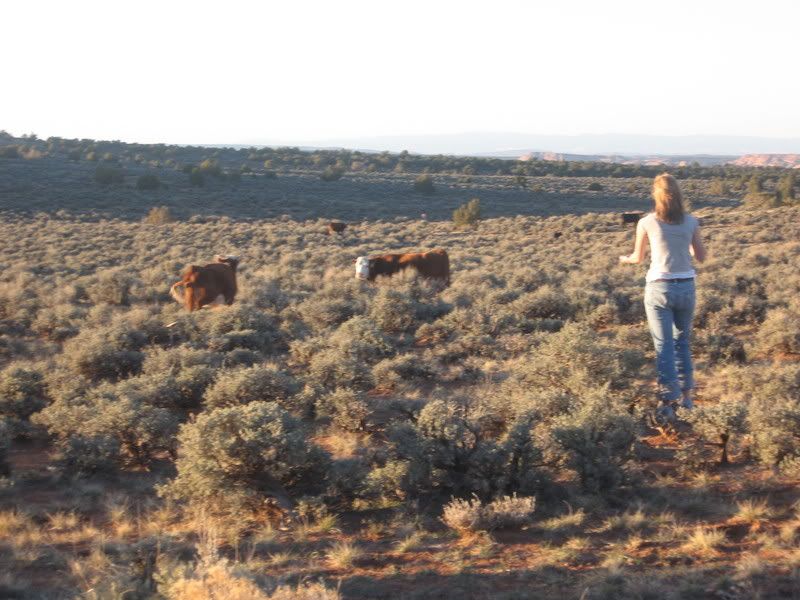 i wanted to pet the cows and tried to entice them with trail mix, but they didn't go for it.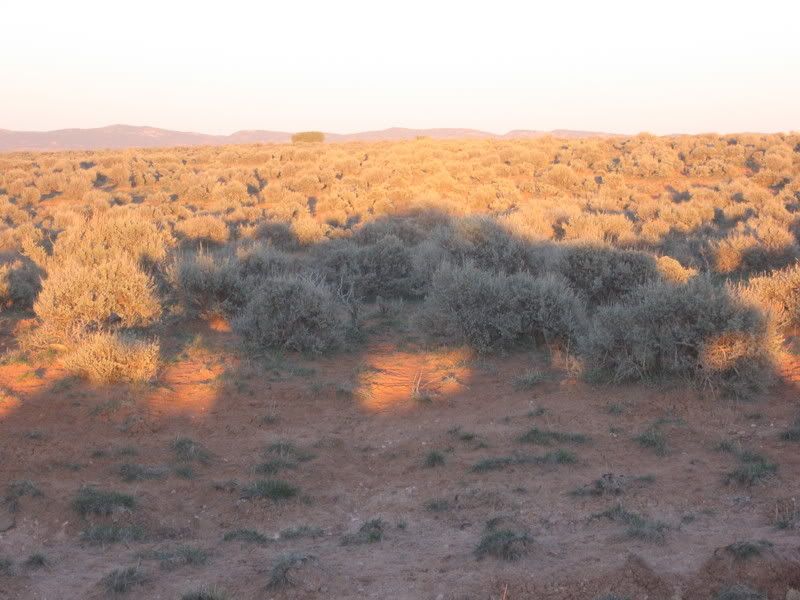 the JEEP!
the DUDES!