translation: water
i think that according to chinese astrology, i am year of the rat and my element is water. good thing because we are seeing plenty of it. this entire week the rains have hit us.
saturday night, a friend was scheduled to be baptized into our church. we accidently passed the church on our bikes and were caught in a rainstorm. at least we didn't miss out on the opportunity for fun. we took some pictures in front of a hotel with sparkling ground lights and were cheered on by a group of restauranteurs who sat outside, underneath a balcony for protection from the rain, and gave us an encouraging applause and many thumbs-up signs as we waited at an intersection.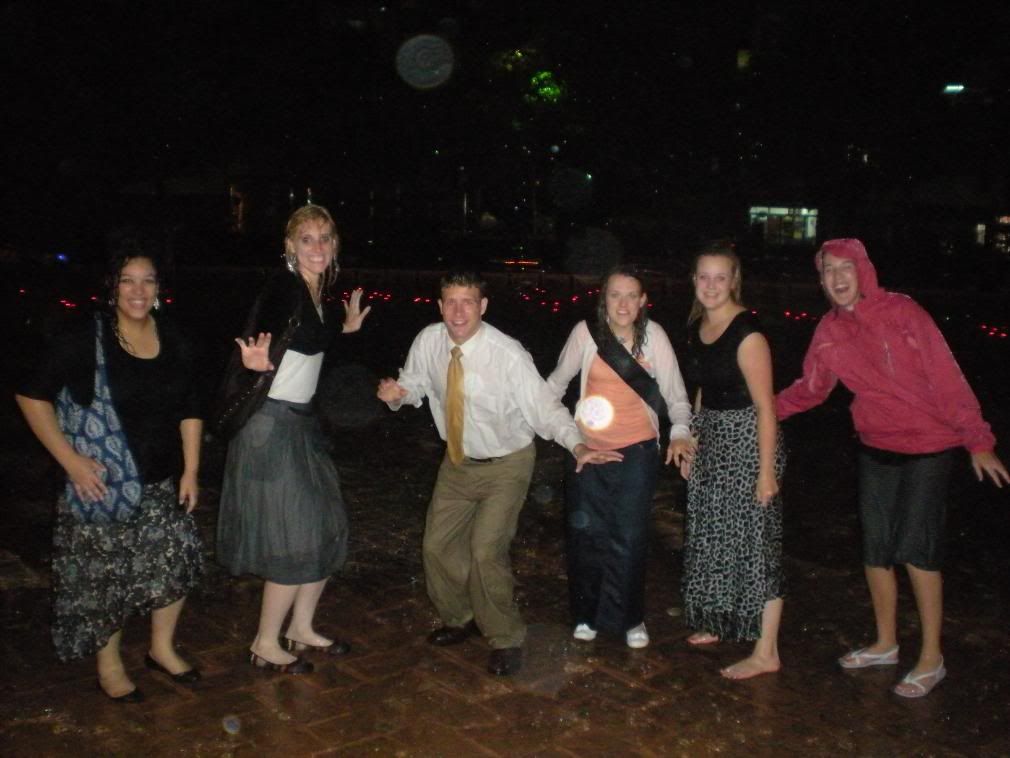 we're troopers. it's so fascinating to me how i could have gotten a sunburn and caught in a monsoon in the same day.
earlier that day we took a hike in the feng yuan area, where we were introduced to some of the exersice practices of the taiwanese, such as huge enormous, heavy hula hoops for the strengthening of abdominals and the messaging of internal organs. it is said that some of these exersice practices of the taiwanese are good to keep all of one's elements in harmony. the chinese elements are fire, water, soil, metal, and wood.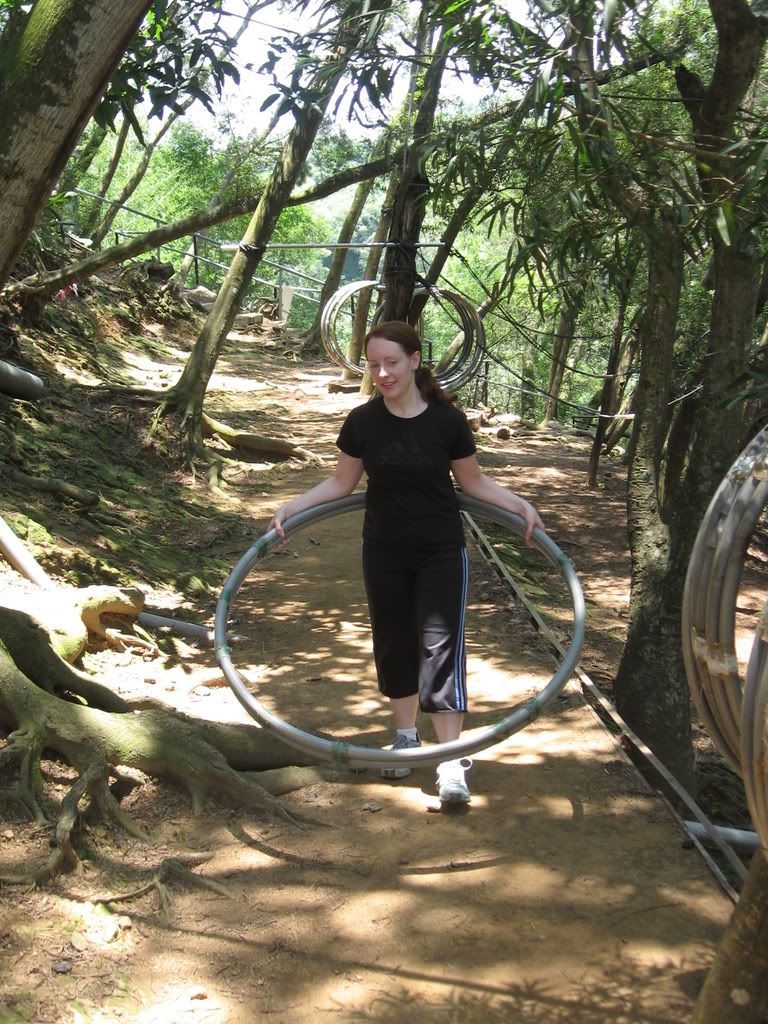 i am finding that taiwan is an outdoorsperson's paradise. i hope to be doing more hiking excursions and i'm missing some of my ldsoutdoors buddies really badly. but i am sure that there are more friends to be made here in taiwan that are outdoor enthusiasts. apparently taiwan is also home to a large number of spiders, almost the size of my hand, a web just about everywhere i turn. and i really don't care for spiders so that part really freaks me out but other than that, the outdoors are captivating. and many all this rain will just wash those scary spiders away for me. please, mother nature? pretty pul-leeze?
love, peace, and dumpling grease,
megs.