i am finding the people and culture of taiwan to be extremely charming. yesterday while walking to the bus
stop to go to church, we had to pass over a bridge that was covered in adolescent chinese graffiti, with a few expressions written in "chinglish". the bridge was also smattered with bike locks. when i asked our head teacher, she said that a lock is like a romantic expression for many young couples. i found this absolutely fascinating and consequently took a few pictures.
taiwanese people are so happy. i have found that the children i have met so far are pretty shy, but the adults are usually very social and extremely enjoyable to be around. the secretaries of our school are so spunky, cheerful, and
funny. one gal lead us through the hospital today as we had to get some physical tests as foreigners in order to obtain work permits. part of this was an x-ray exam, and we had to figure out how to wrap our hospital robes: far more modest than american ones, to be sure. and good thing, too, because it seems to me that this hospital that we visited is far busier than many american hospitals i have been to. today was also my first experience with a squatter toilet.
yes, the culture shock is really hitting me. along with squatters to adapt to, there is also learning to be much more scrupulous about recycling and learning to ride my bike in traffic, which is completely chaotic. but before i delve into our bike adventure this evening, let me elaborate on the recycling bit.
since taiwan is such a small country, they must be meticulous about how they expend their energy resources. so every bit of trash is seperated into seperate bins. and things that we wouldn't recycle in the states are considered recycleable material in taiwan, such as used paper plates and pizza boxes are to be rinsed off and put in the "paper" trash bin. a garbage truck goes around the city everyday. instead of leaving their trash out on the curb, because there is not much in the way of curbs in taiwan to speak of, the garbage and recycling trucks play a very pleasant tune that sounds like an ice cream truck, in order to alert people that they are to hurry outside with their bags of waste and give them to the recycling and trash people. when i first heard this pleasant tune, i asked what it was and did not believe it when i was told that it was a garbage truck. but lo and behold, it is!
so after our adventures in the hospital, lunch out (a full meal costs the equivalent of like, $4 USD), bing-sha (delicious smoothies), the garbage man, and some training on our objectives, we set out on a bike ride around feng yuan to see parts of the city, like good places for grocery shopping, hiking, swimming, parks, and a few points of cultural interest: a temple and a shrine.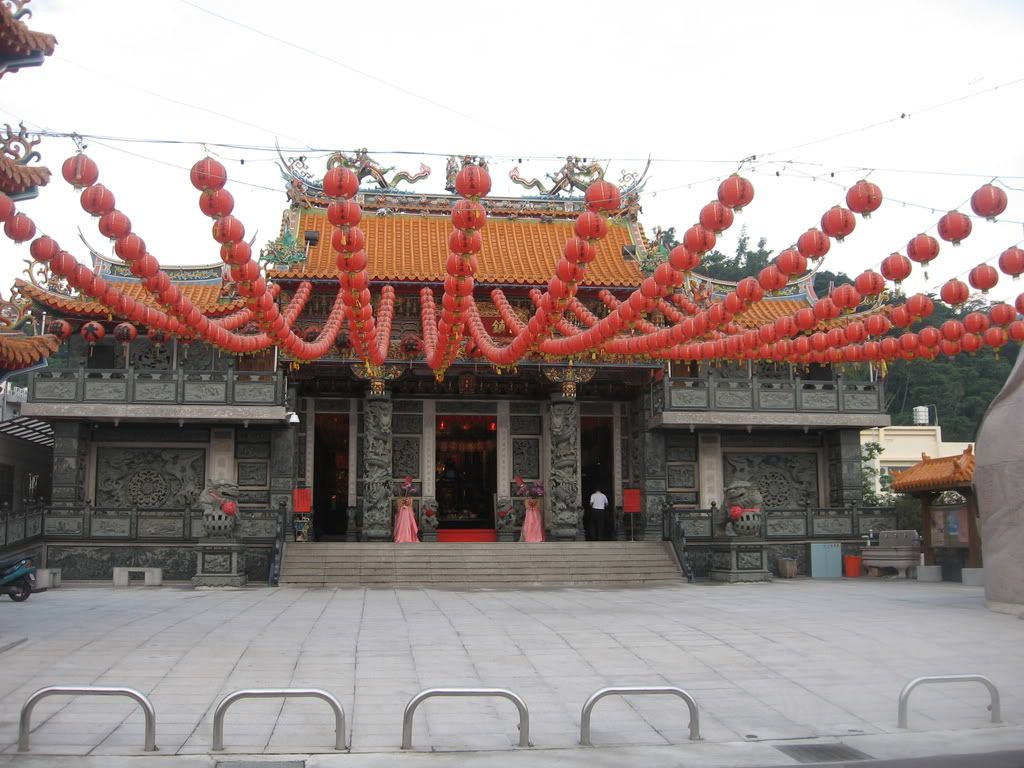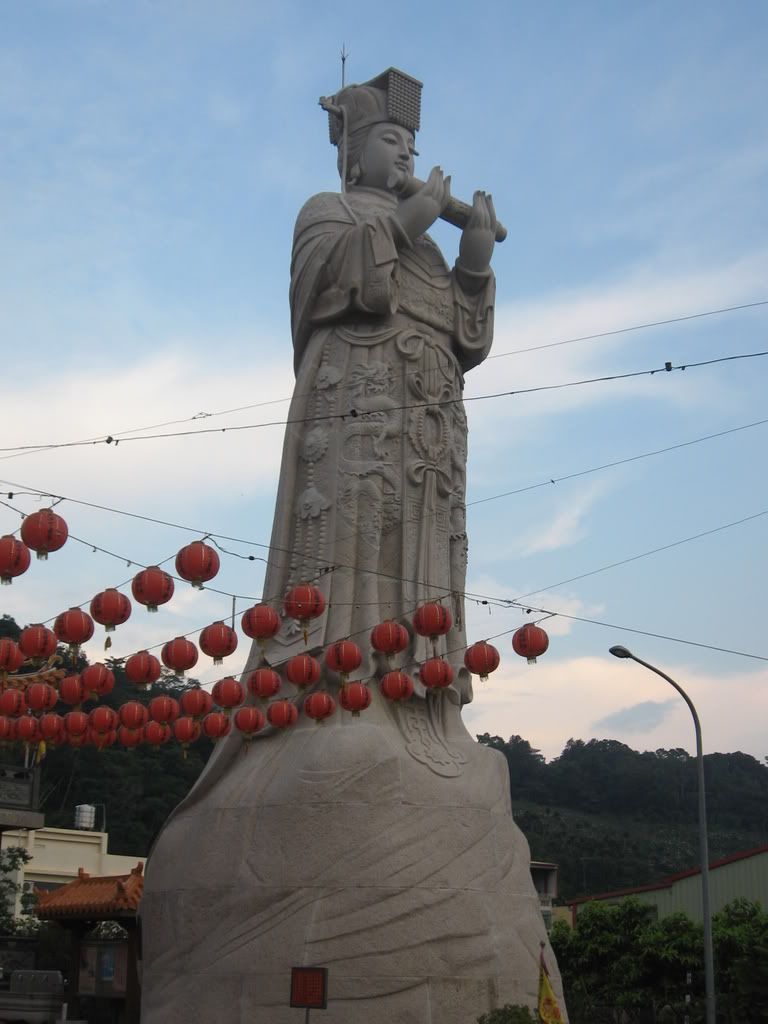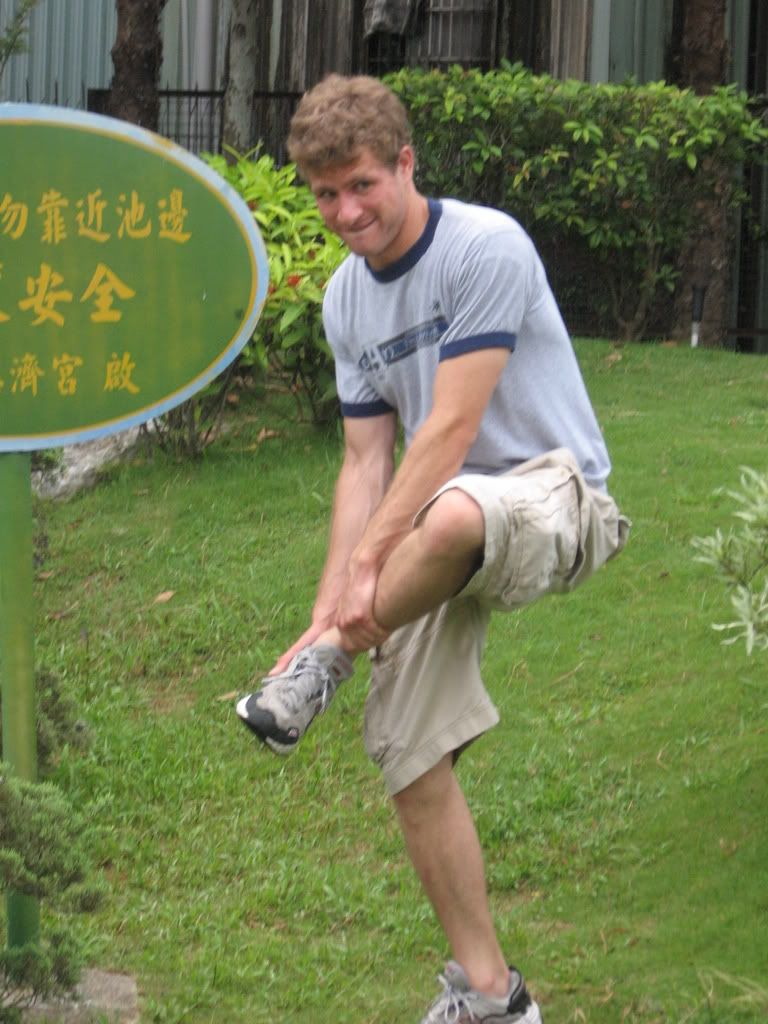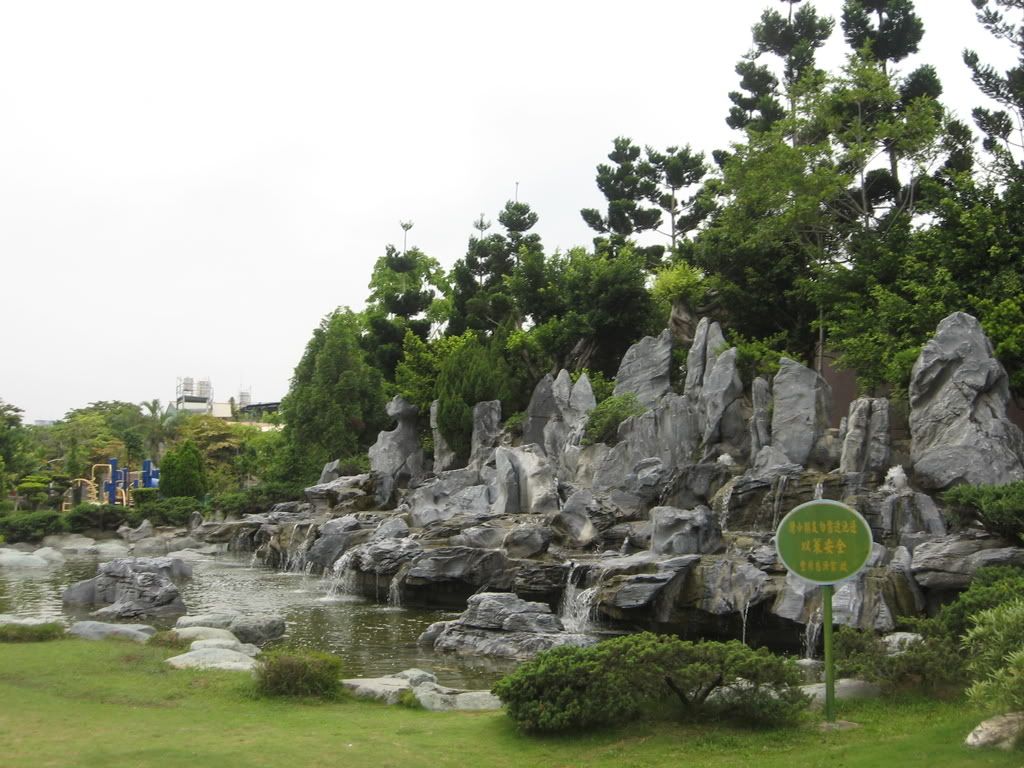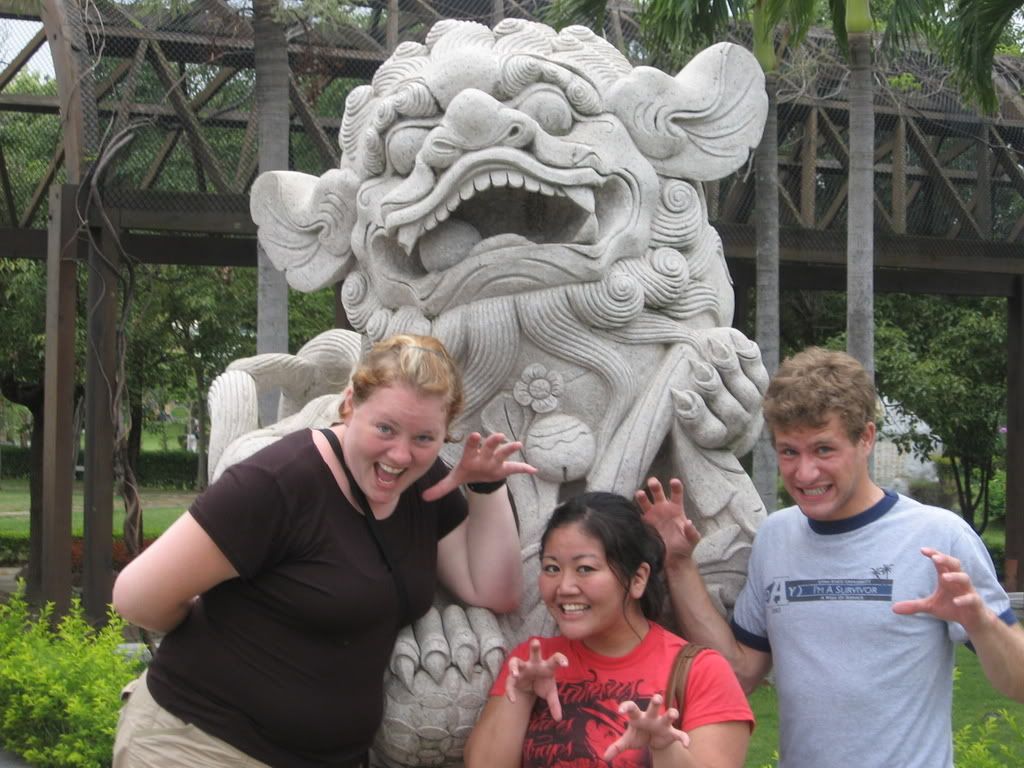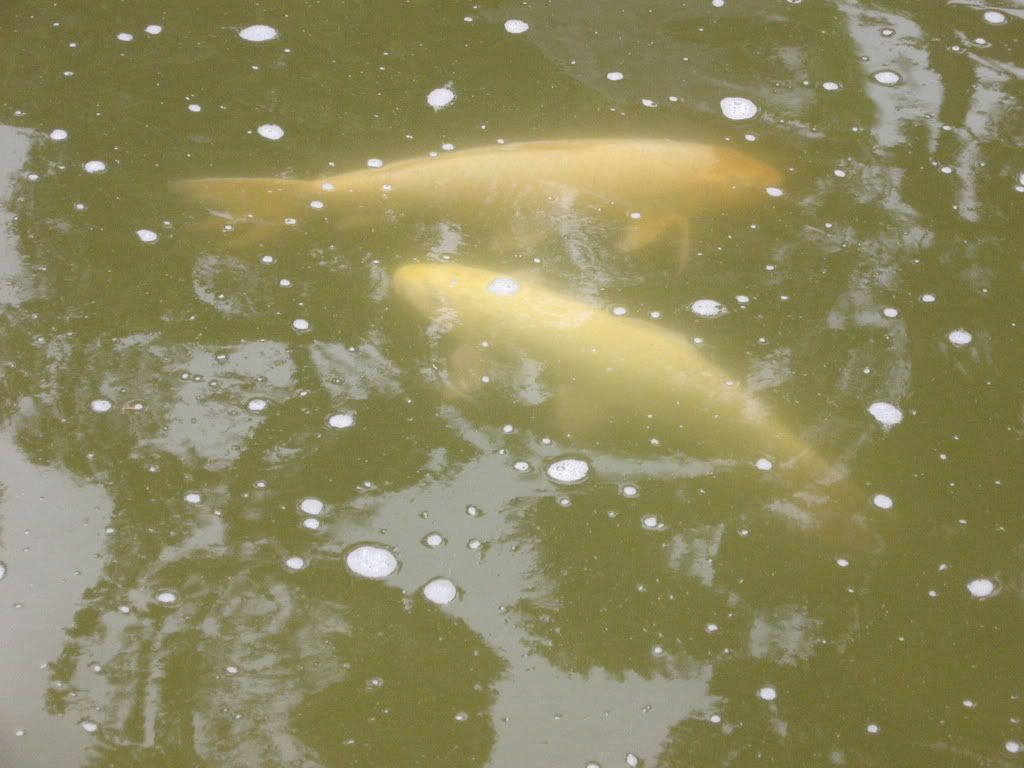 foreigners get a lot of attention in taiwan, but people are always impeccably friendly. i think maybe part of it is my blonde blonde hair, but a little girl at the restaurant at lunch yesterday kept staring at me. i smiled and waved at her while her father also smiled. i feel like a celebrity or something. i have an obsession with taking pictures of taiwanese children, because they are all so adoreable. i also have my class schedule for this semester. the ages i teach are kindergarden, another class for kids aged 5-6 (which is a more advanced kindergarden, based on the english skill level of the kid), and an english enrichment level two class. the ages of these kids are i'm thinking 8-10.
i also did some exersices for about an hour this morning and found that my body was much more comfortable in the humidity after doing so. maybe something about working out in the heat helps acclimatize the body. i rewarded myself with a candy bar by the english name of "guts." cute eh? we also went food shopping again and i found some more cultural delights.
loves,
meaygghan