I have to tell you folks that I'm a little Halloween'ed out. But that's because I went after this holiday in full force, evidenced by the pictures below.
The first party of the Halloween season was a service project at the Institute for a bunch of kids. And because kids in costumes are just cute, I thought I'd share. A plethora of them.
Now, if an angel and a devil were truely sitting on each of your shoulders, wouldn't it be hard to decide between the two when they are both so cute as this?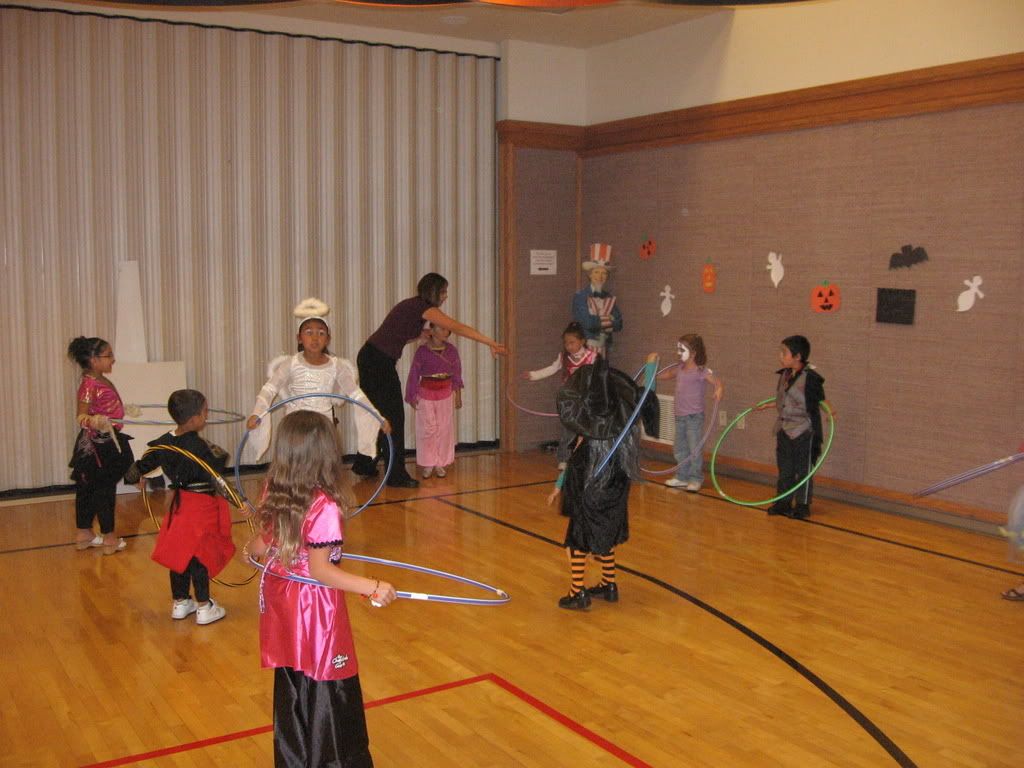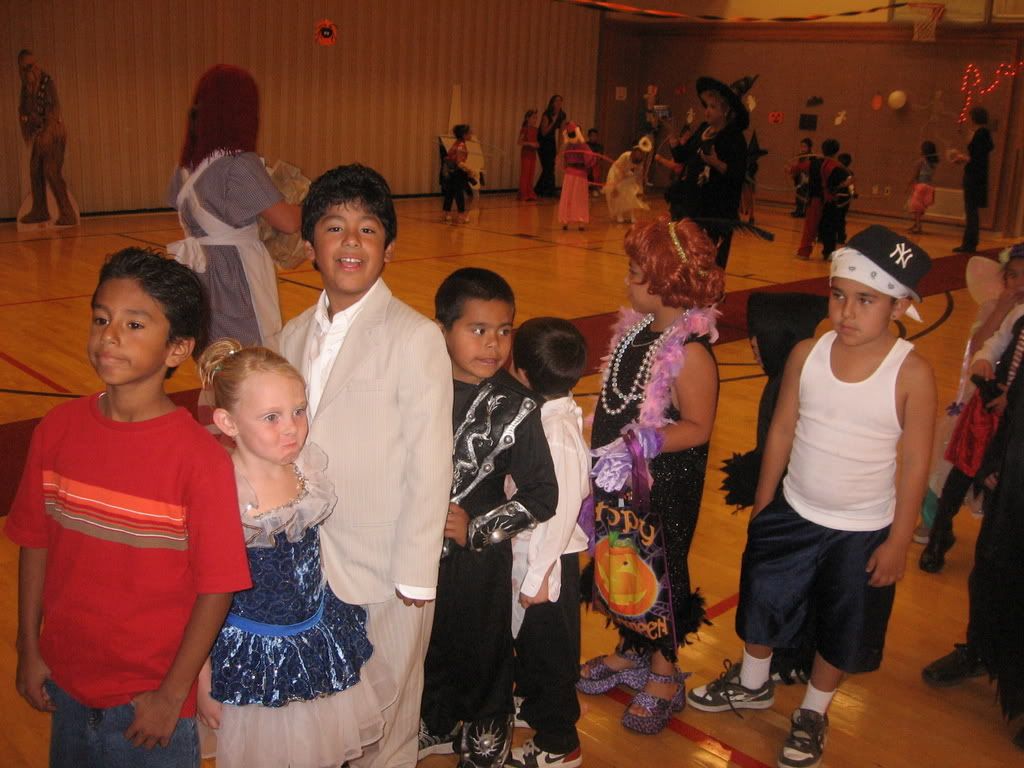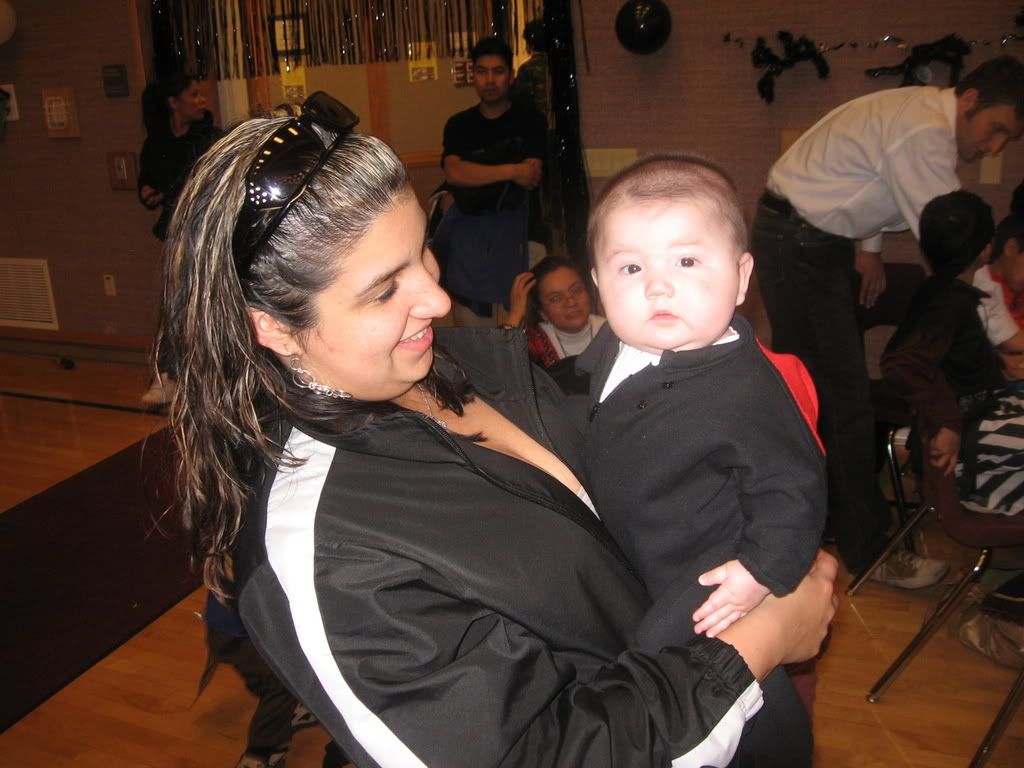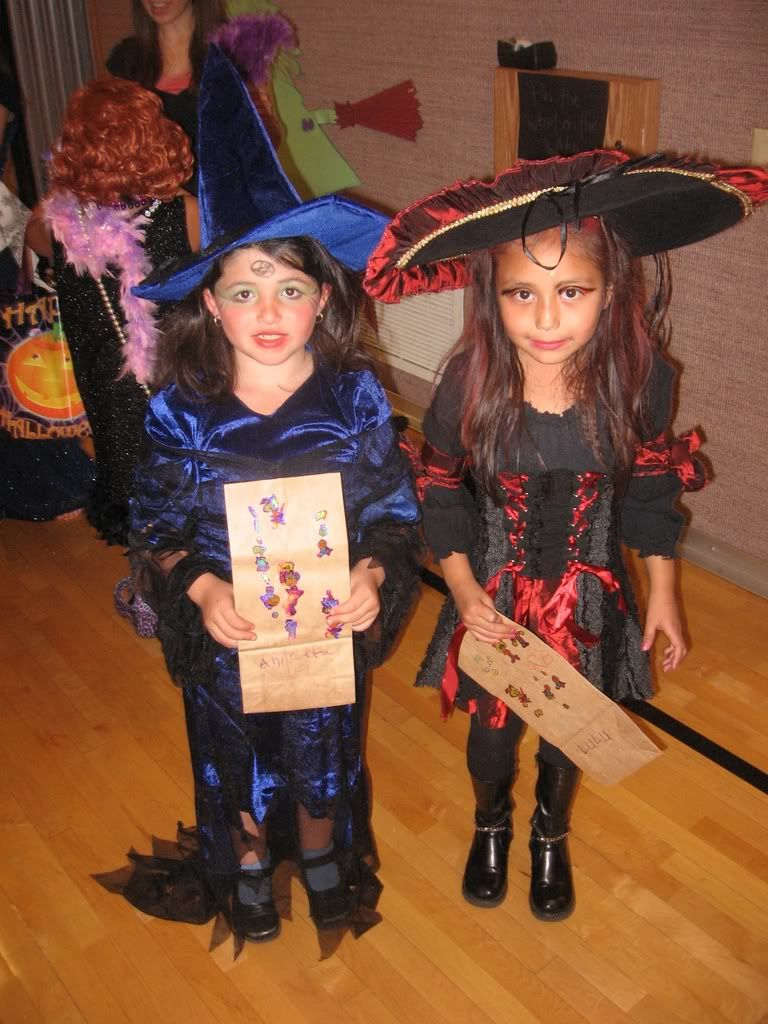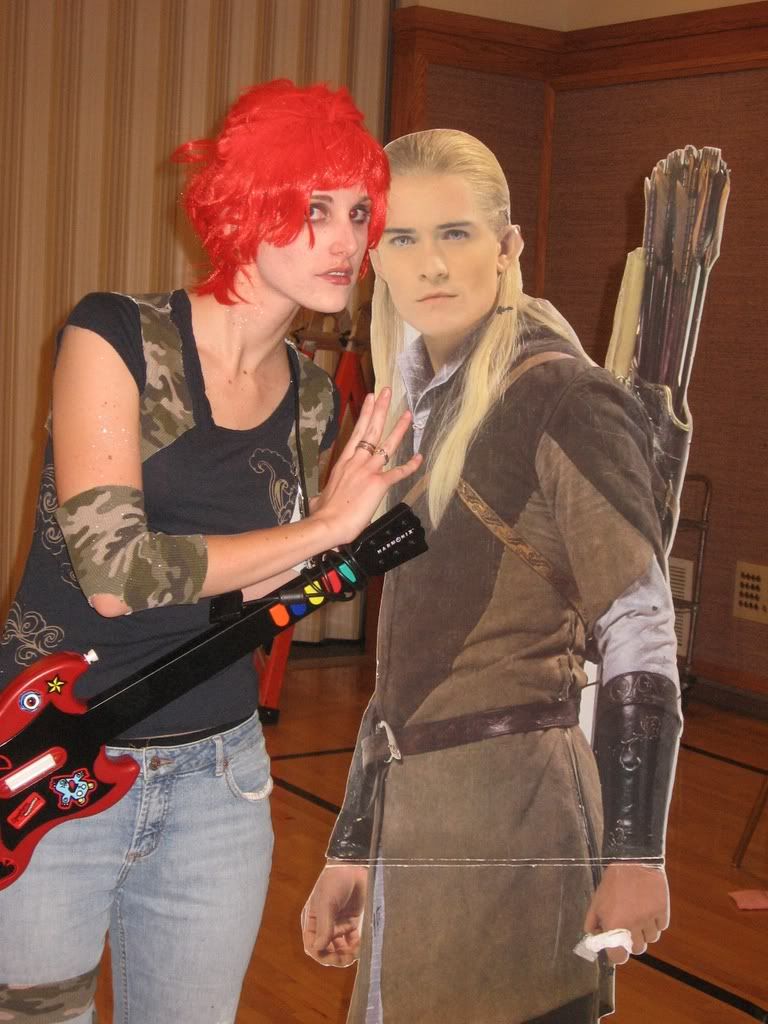 oh yeah, i forgot to introduce my date.....lagolas in cardboard.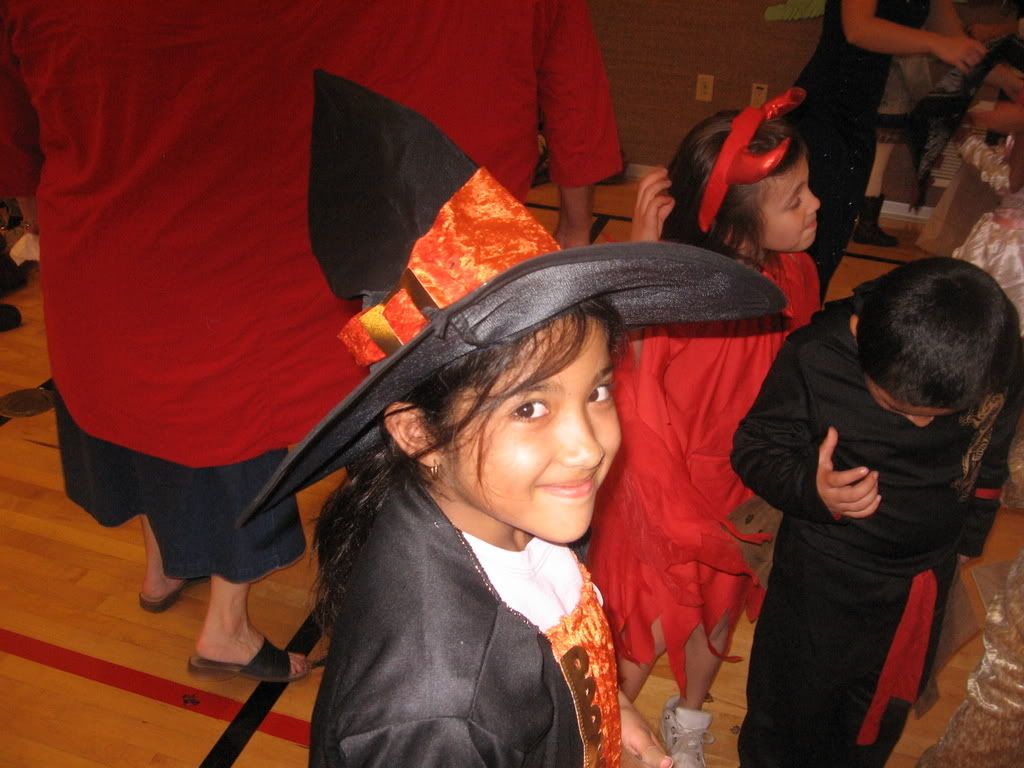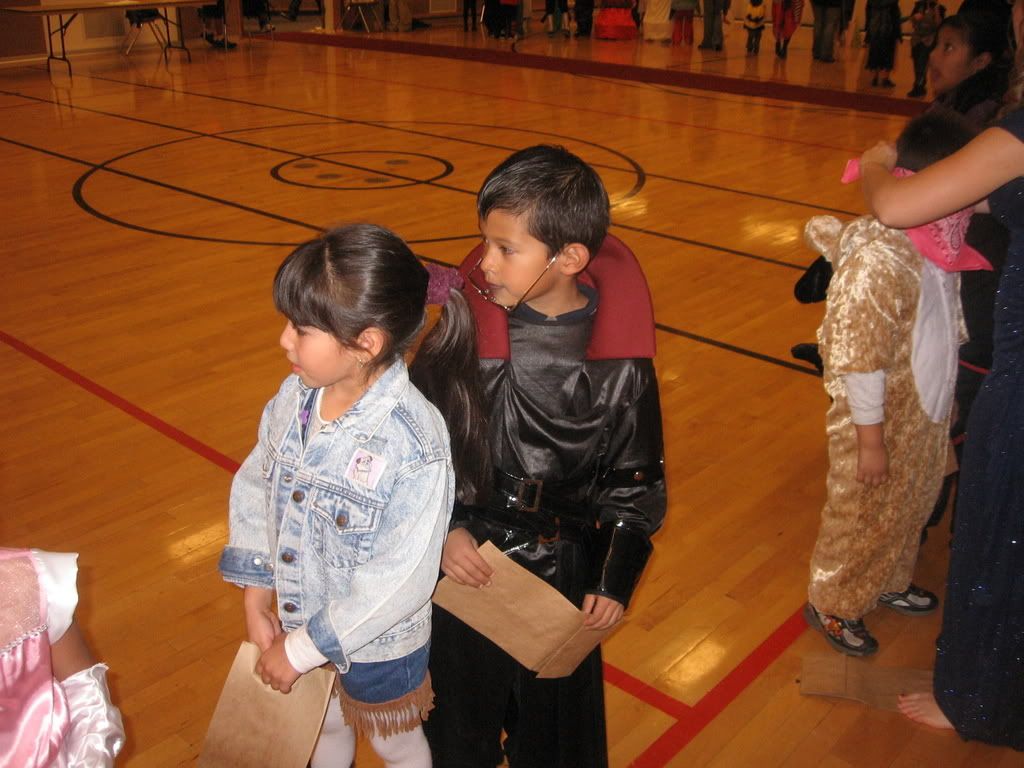 If this kid wanted to bite my neck I'd say, "Well ok." He's so adorable I wouldn't be able to help it!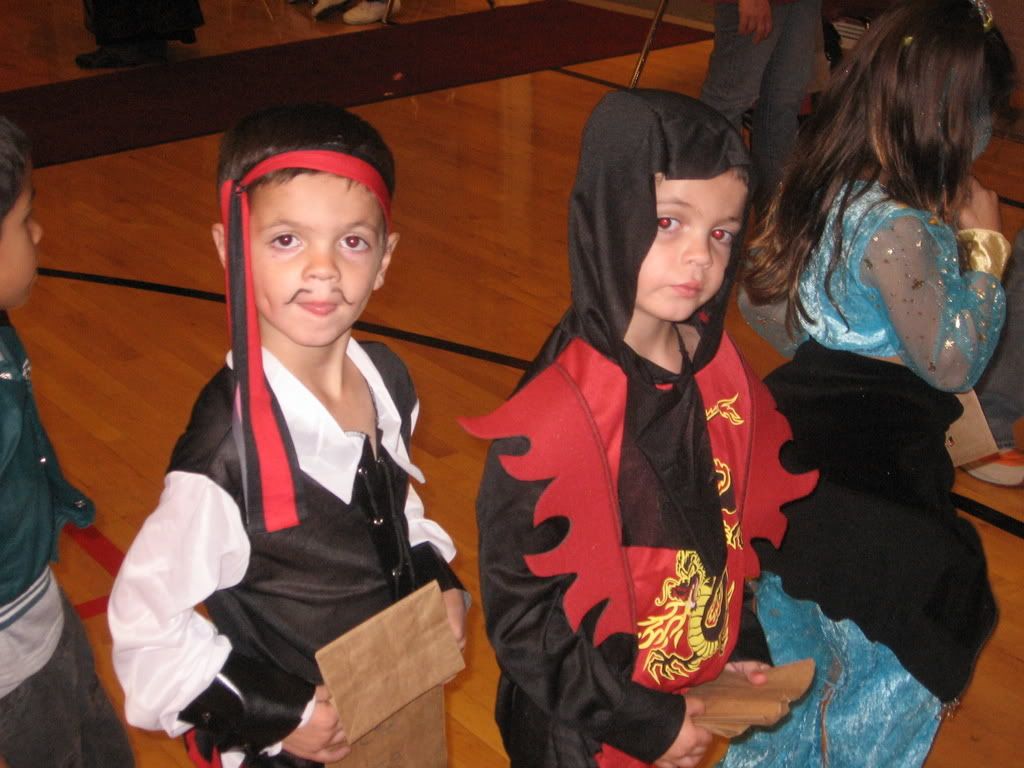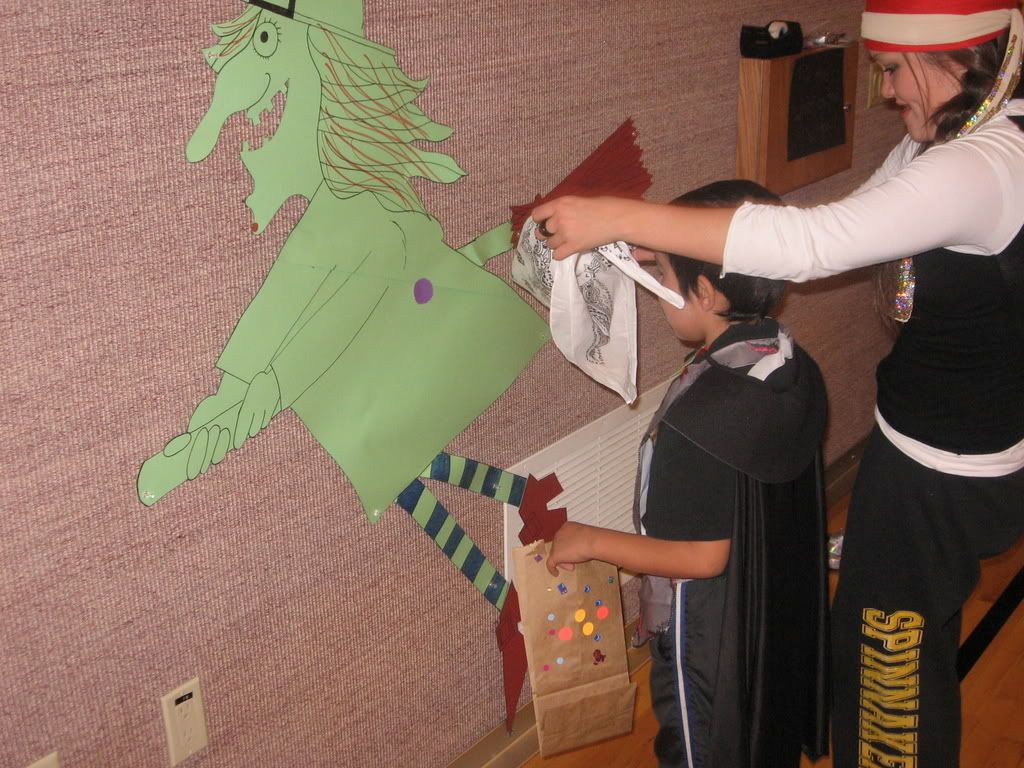 "Pin the Wart on the Witch" game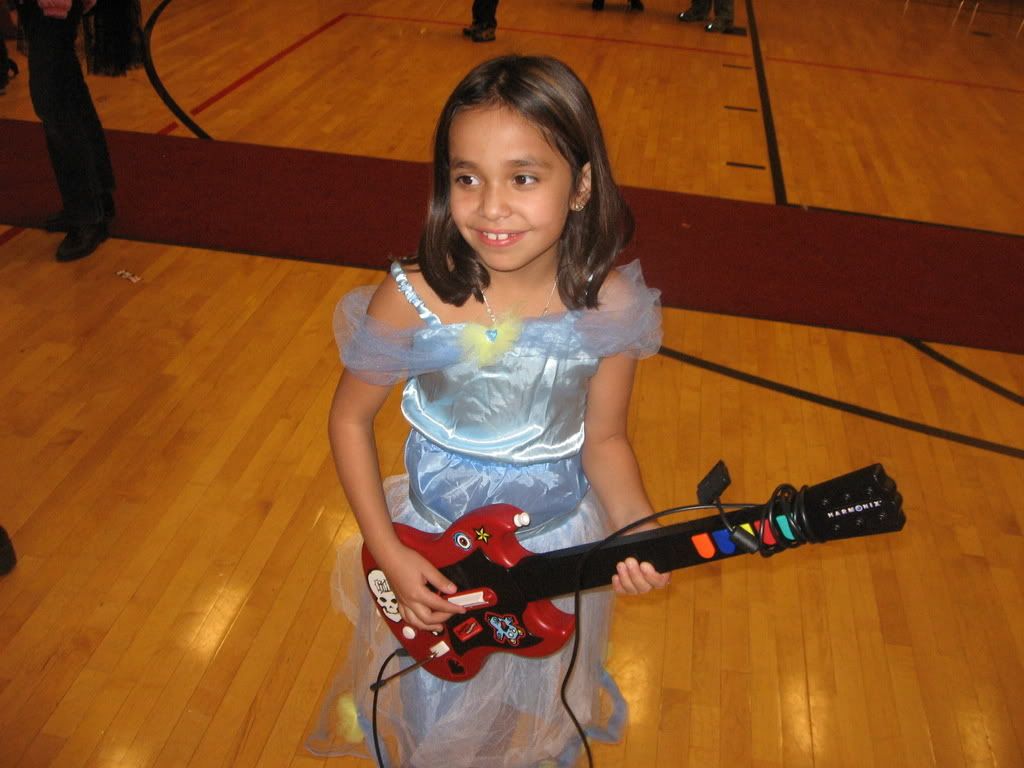 This darling little girl asked me if I had kids or a boyfriend. I replied no to both and asked coyly, "Why, hun, do you have a boyfriend?" She said "I did but we broke up." And I exclaimed, "Honey, how old are you?! You're in what, second grade?" To which she saucily said, "Yeah, but I'm almost done with school."
I told my cousin Heather that her guitar hero simulator, which I borrowed for Halloween, had reached celebrity status at this school. Here's more living proof: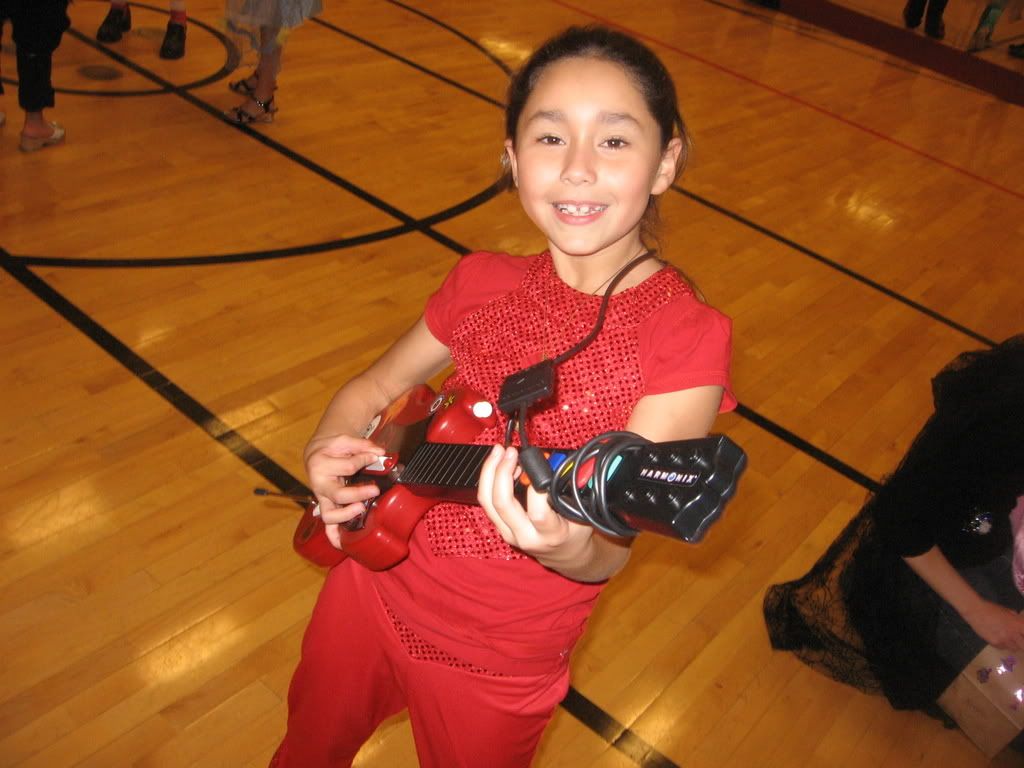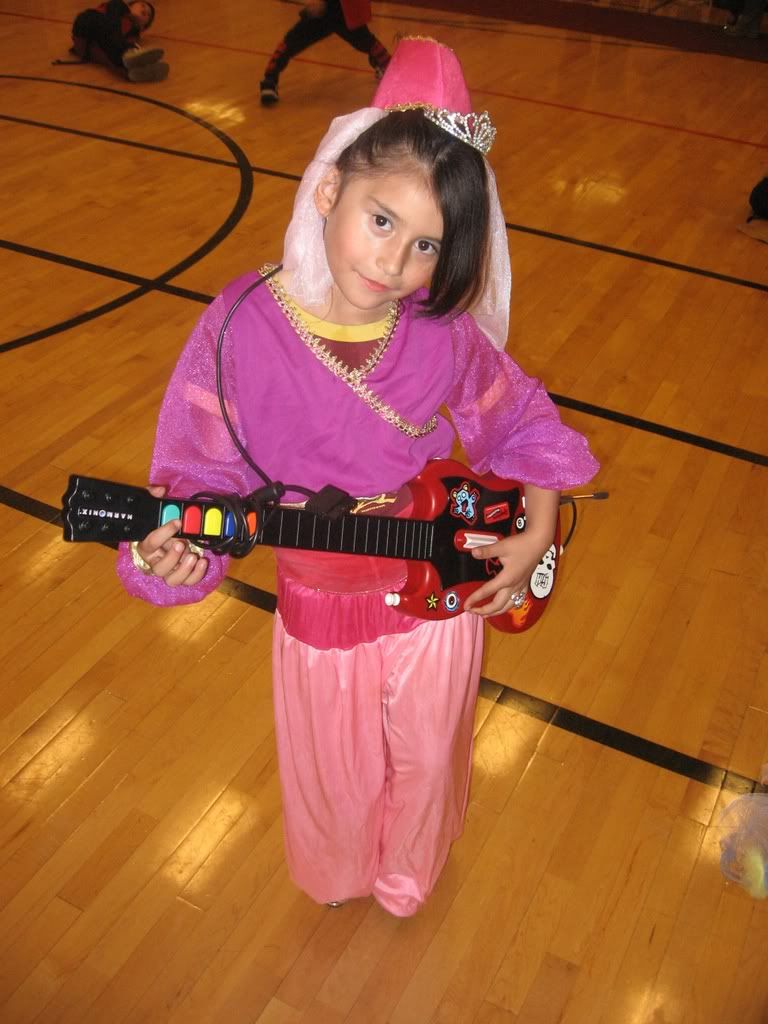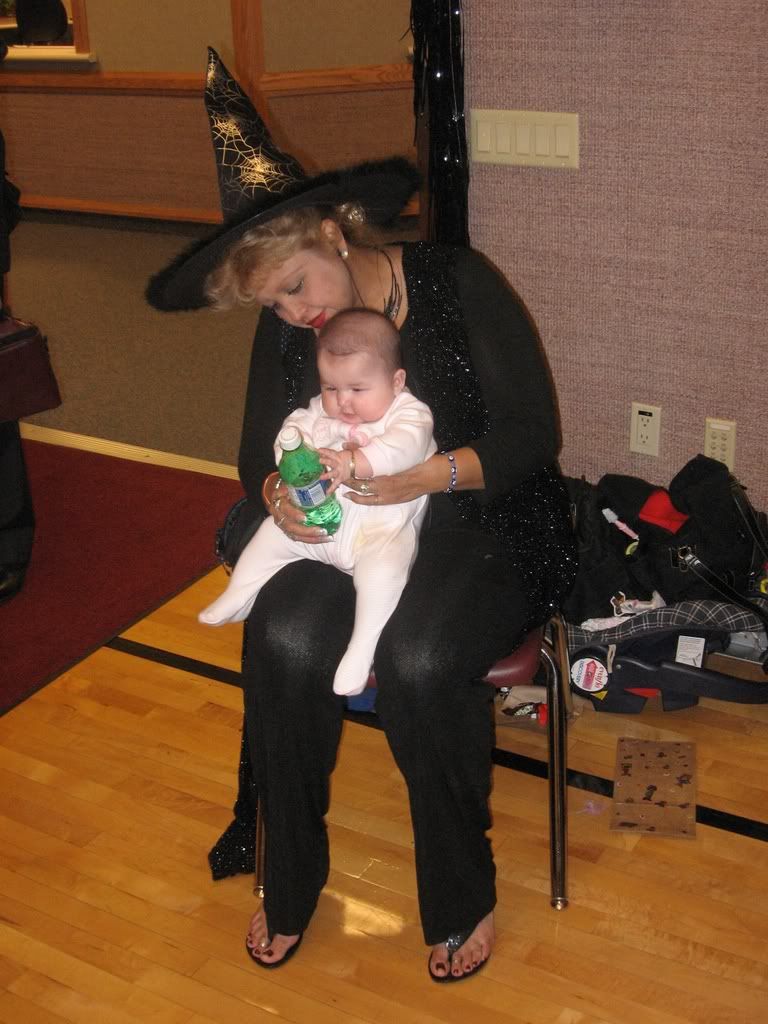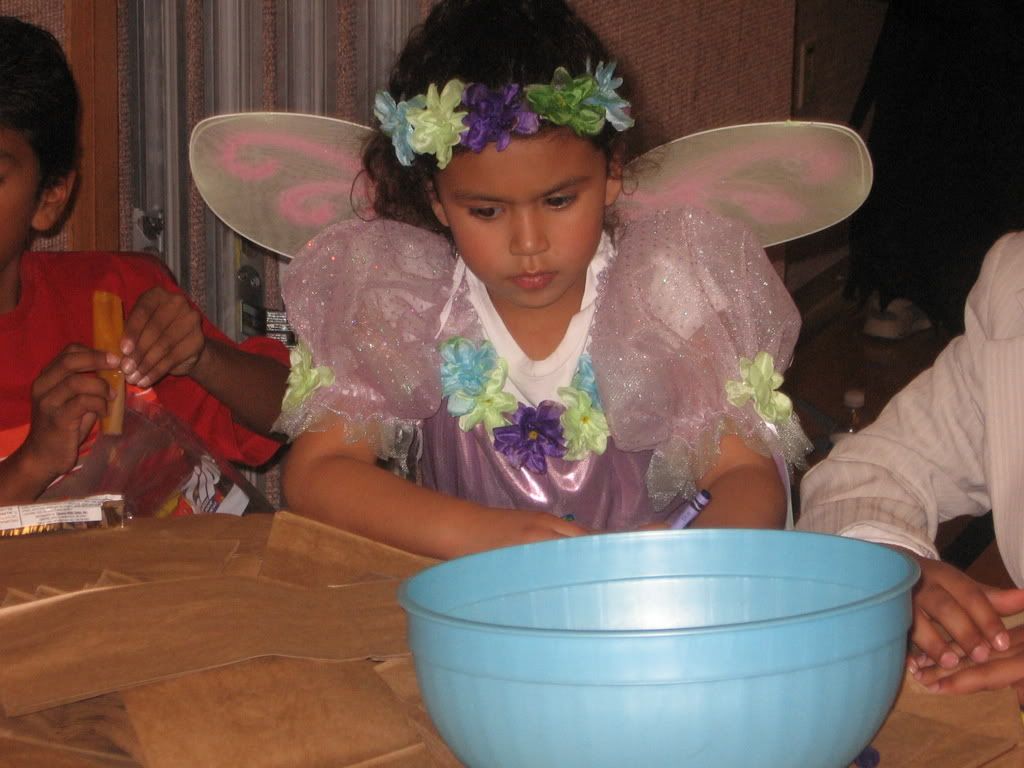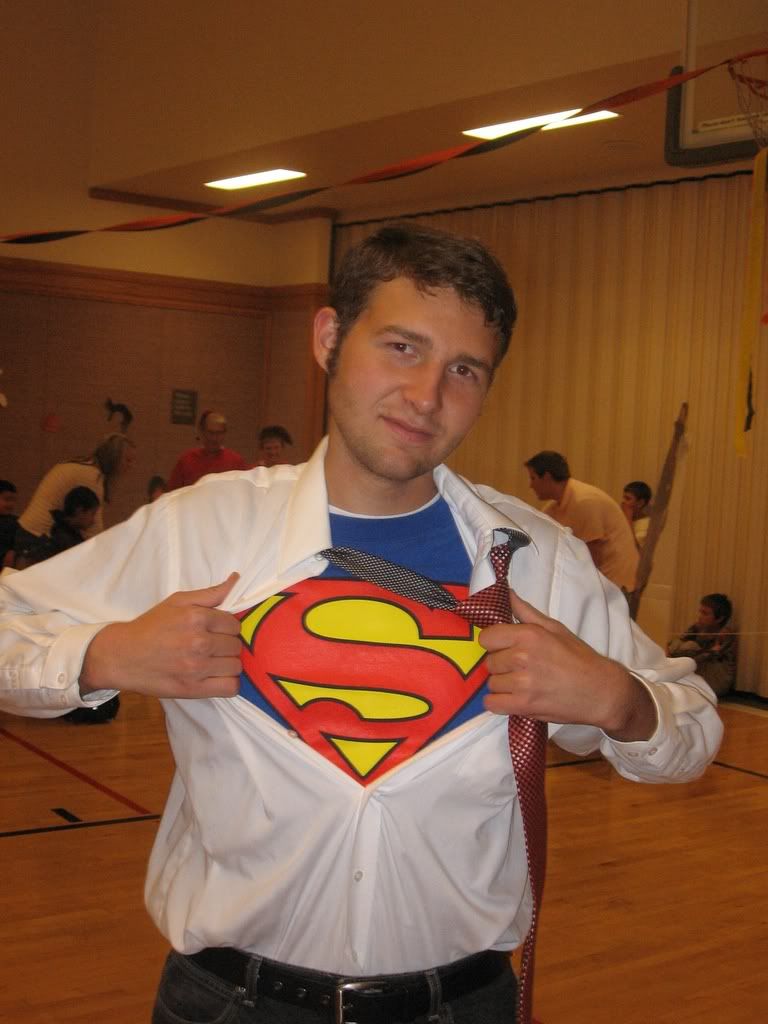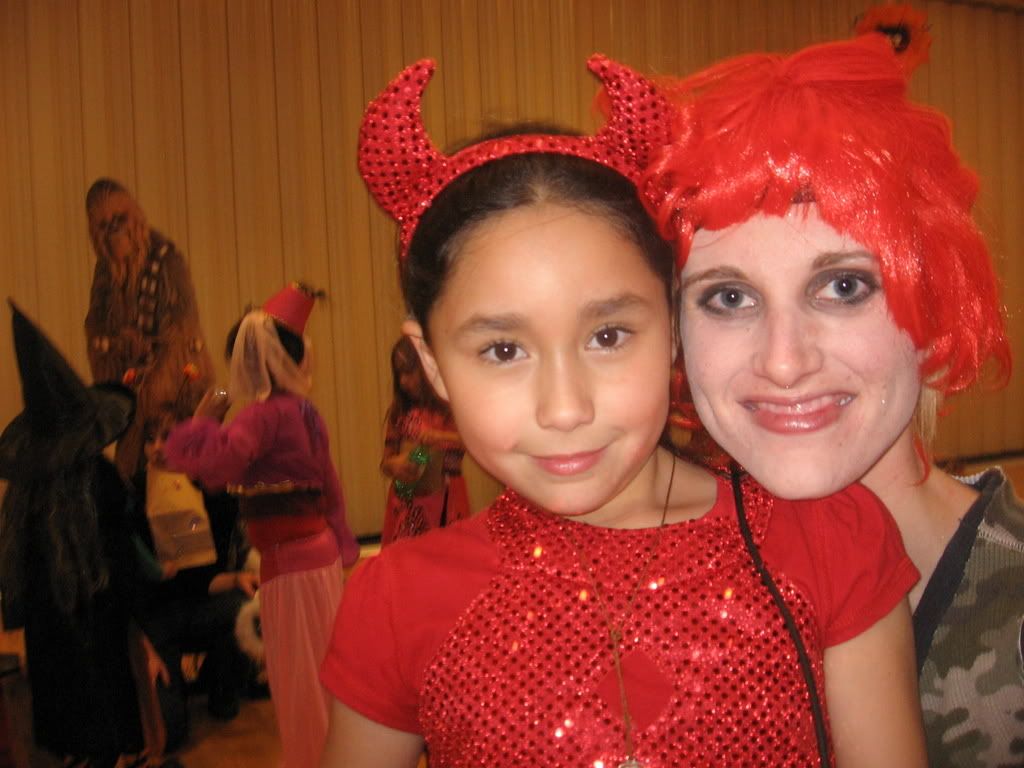 Tres cute, non?
The next party was at my friend Chris's house, where we saw some other great costumes:
And then Chris dressed as Kip from the movie Napoleon Dynamite. He and his friend, dressing as Napoleon, sent us into HYSTERICS: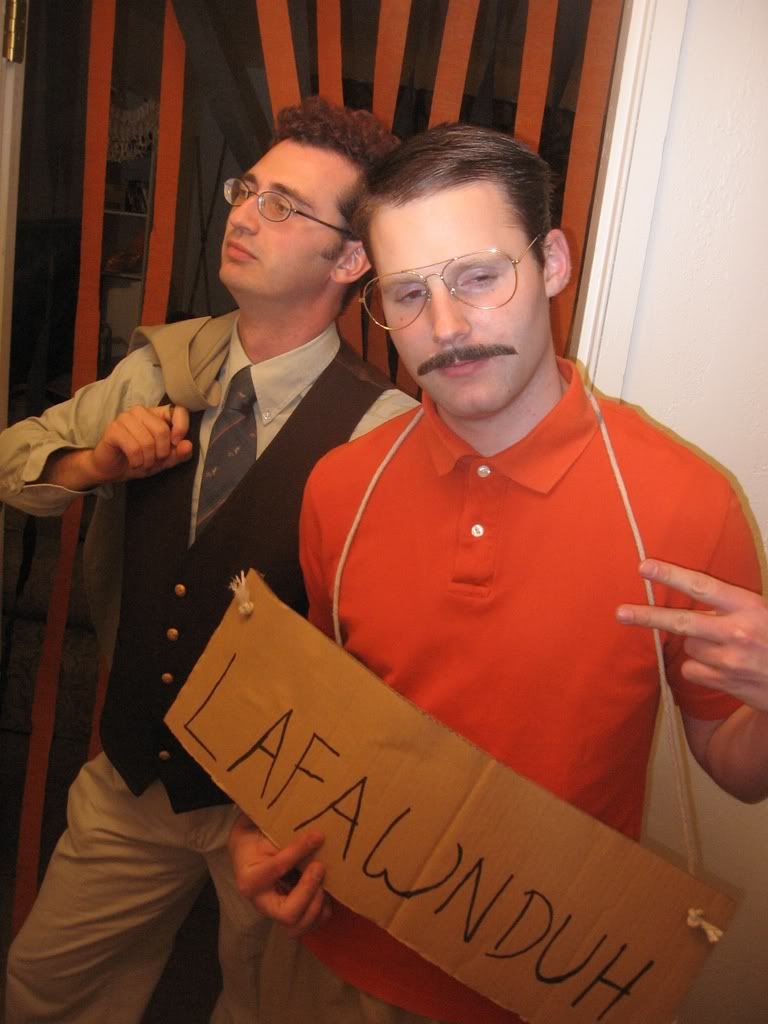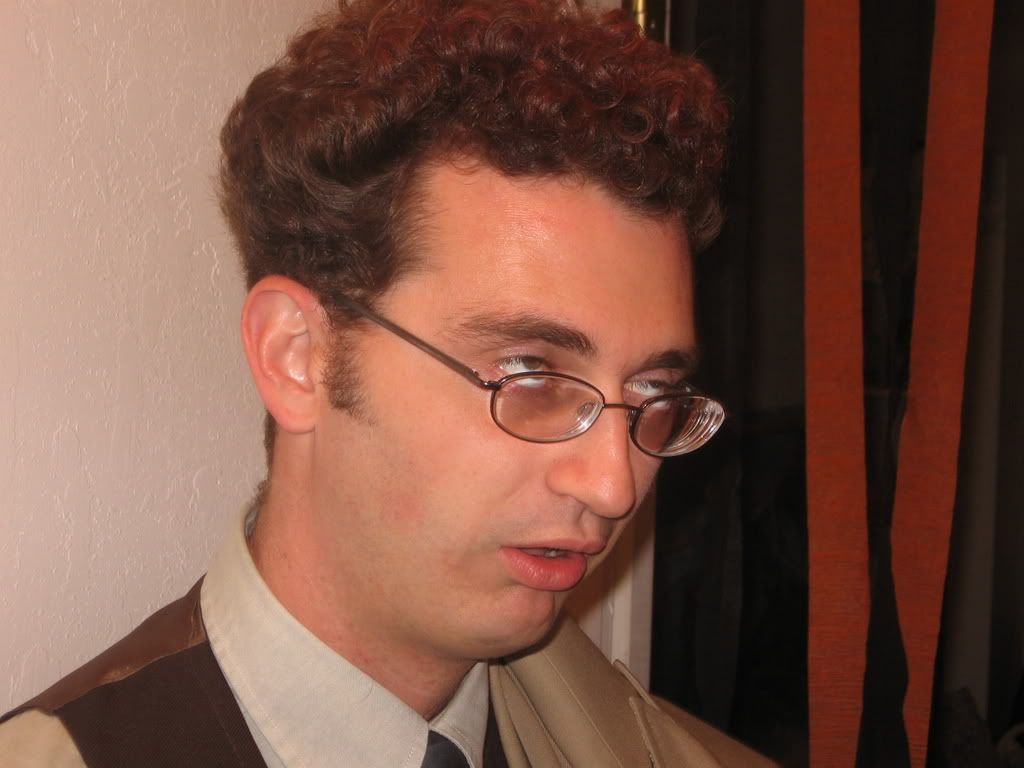 See Napoleon talk, dance, and give his opinions about Tina.
Great, huh? Some other memories from that night were the other guests fantastic costumes and meeting Monty, and seeing Sam dressed as a ninja.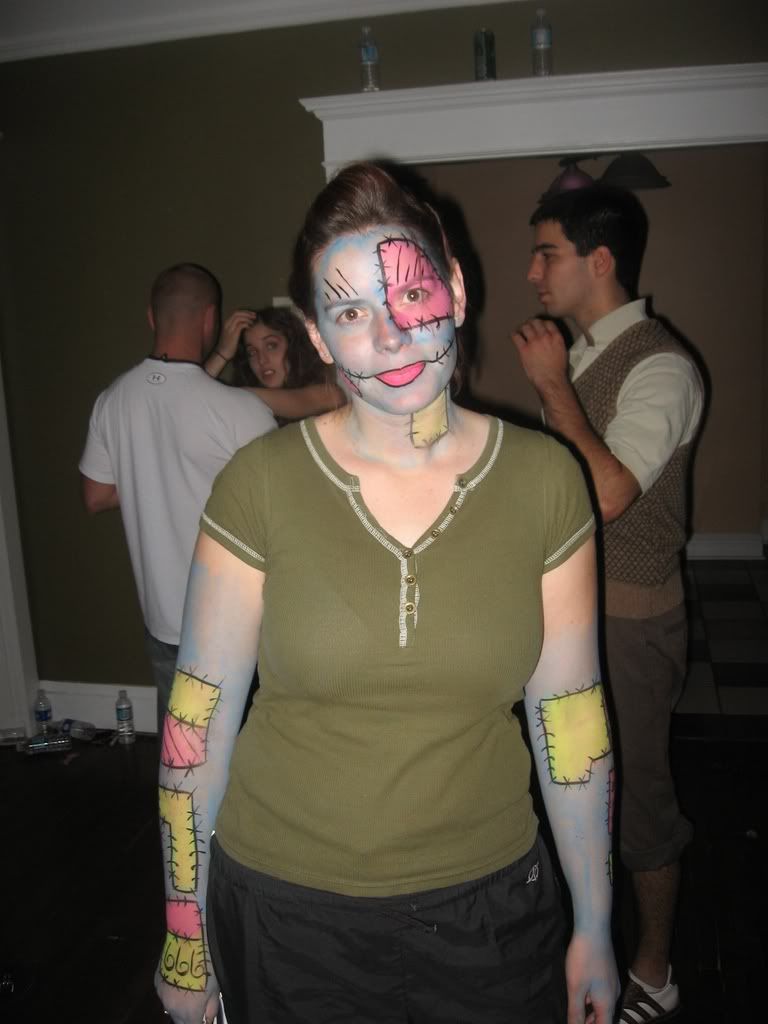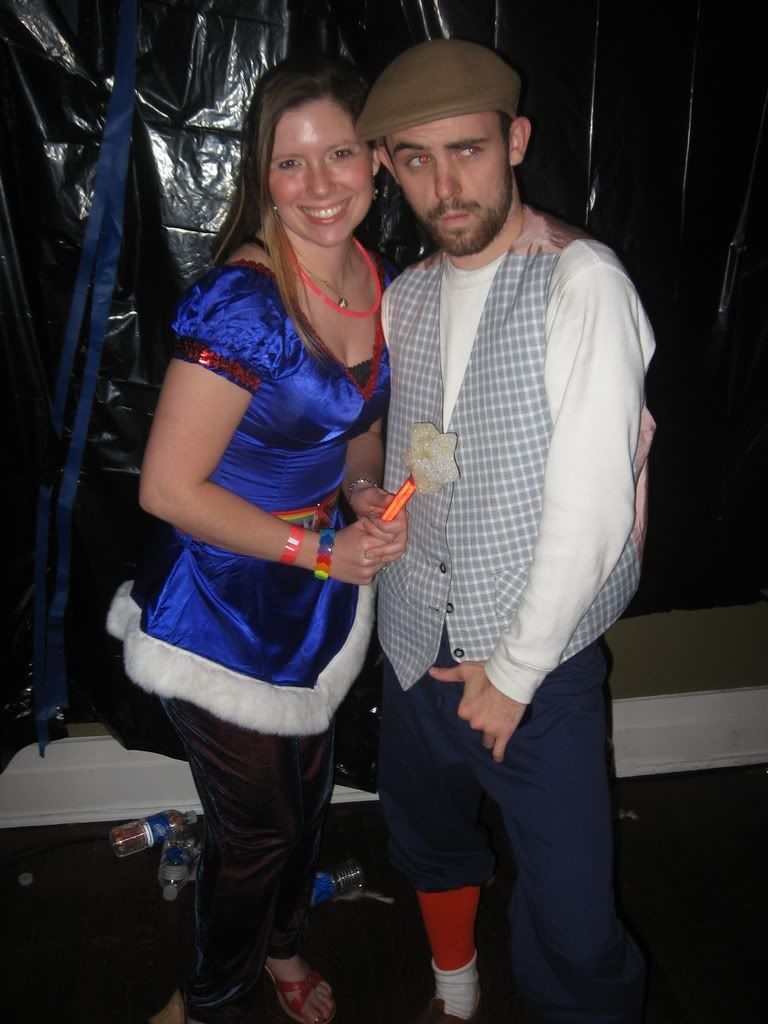 Monty & Anela
The next day was again full of surprises as I arrived fashionably late to the Manwaring's shindig and was urged, nay pushed, into playing air guitar with the performing live band: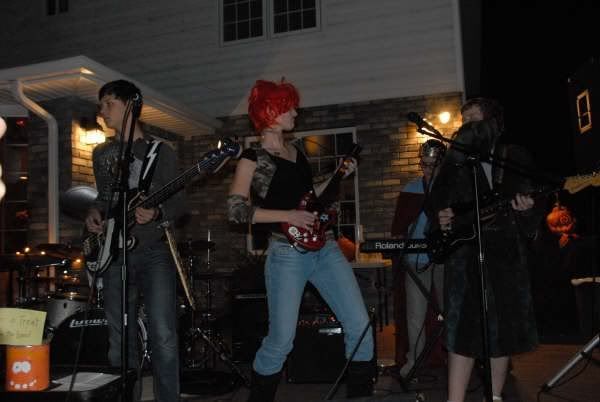 I didn't mind it. I think I was born to do that. Other great moments are the Dwayne and Raelene King family showing their unity via goth and punk rock: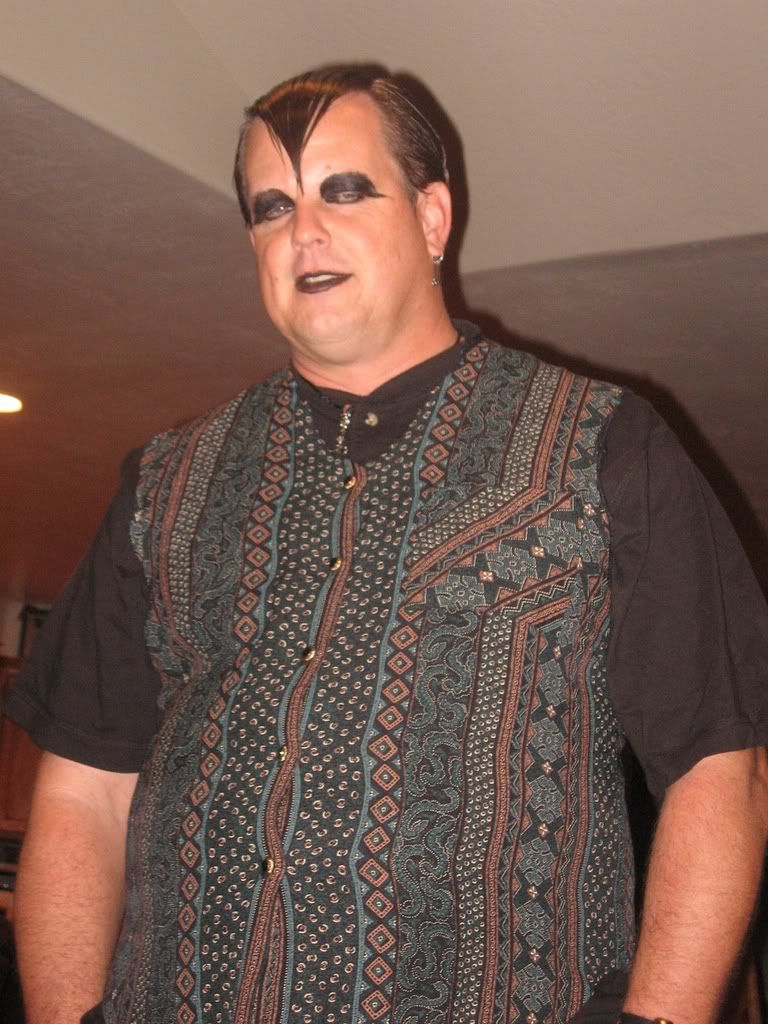 I've entitled this one above: "Portrait of the Artist as a Young Man."
And, of course, more cute munschkins in costumes!!!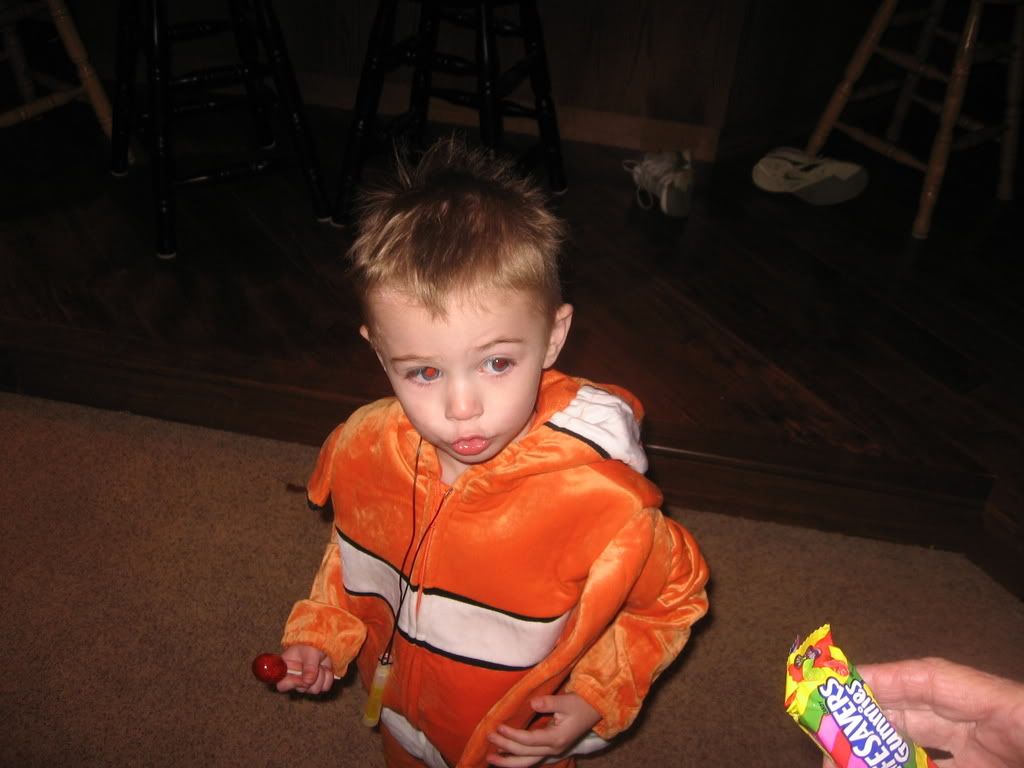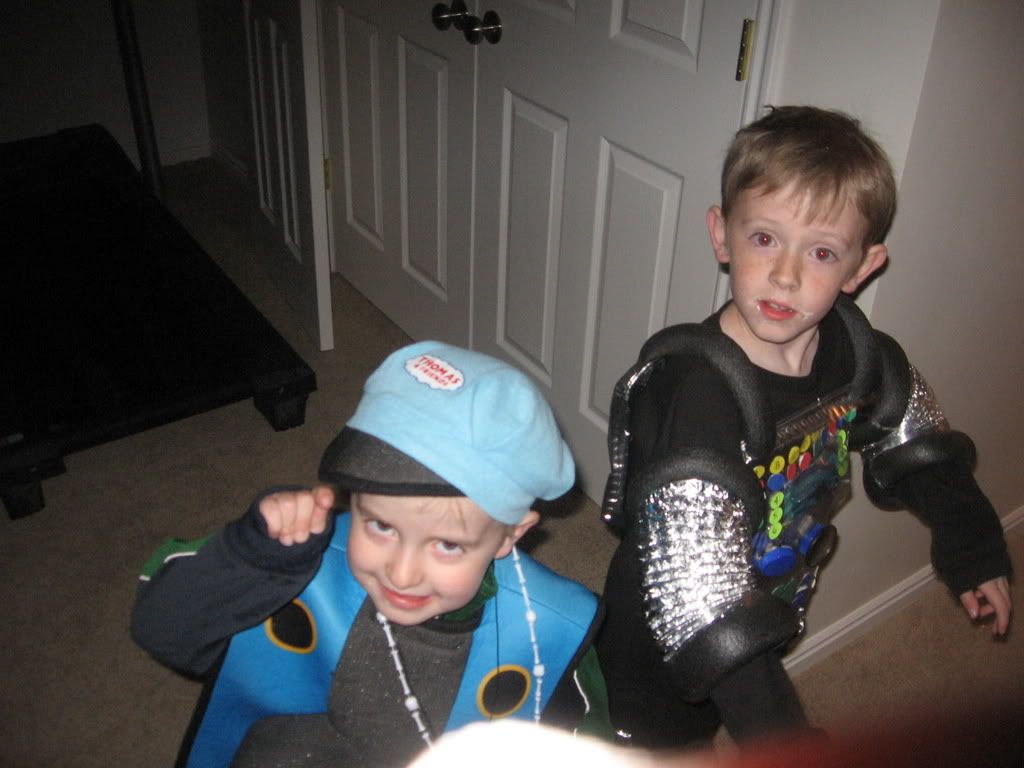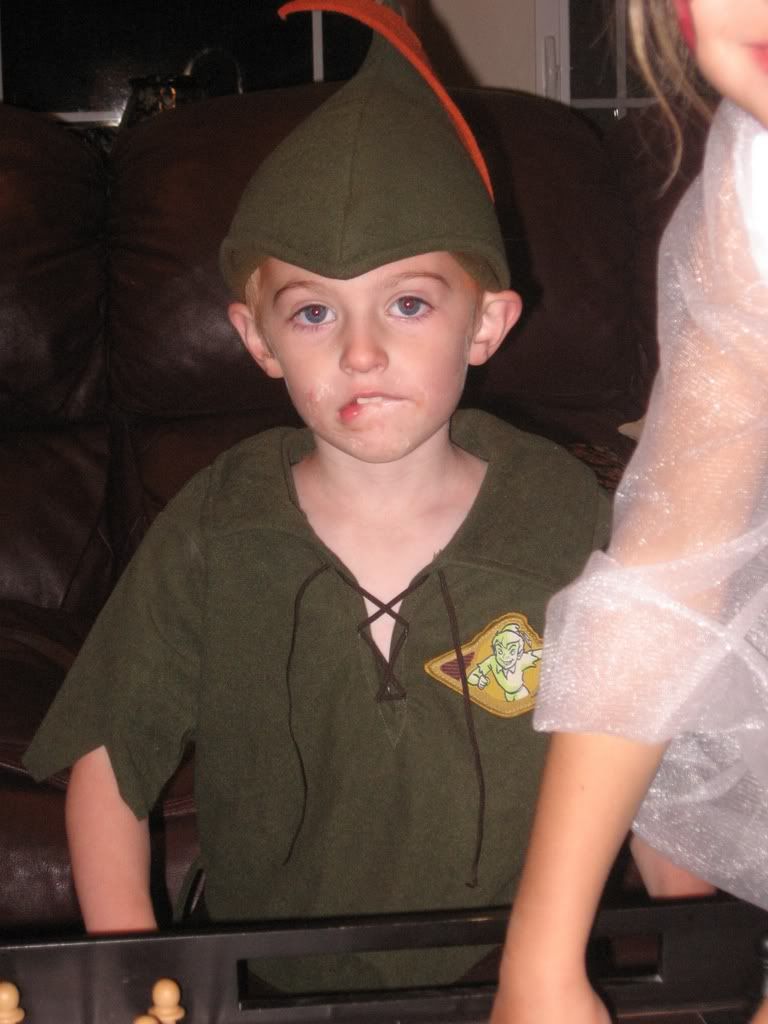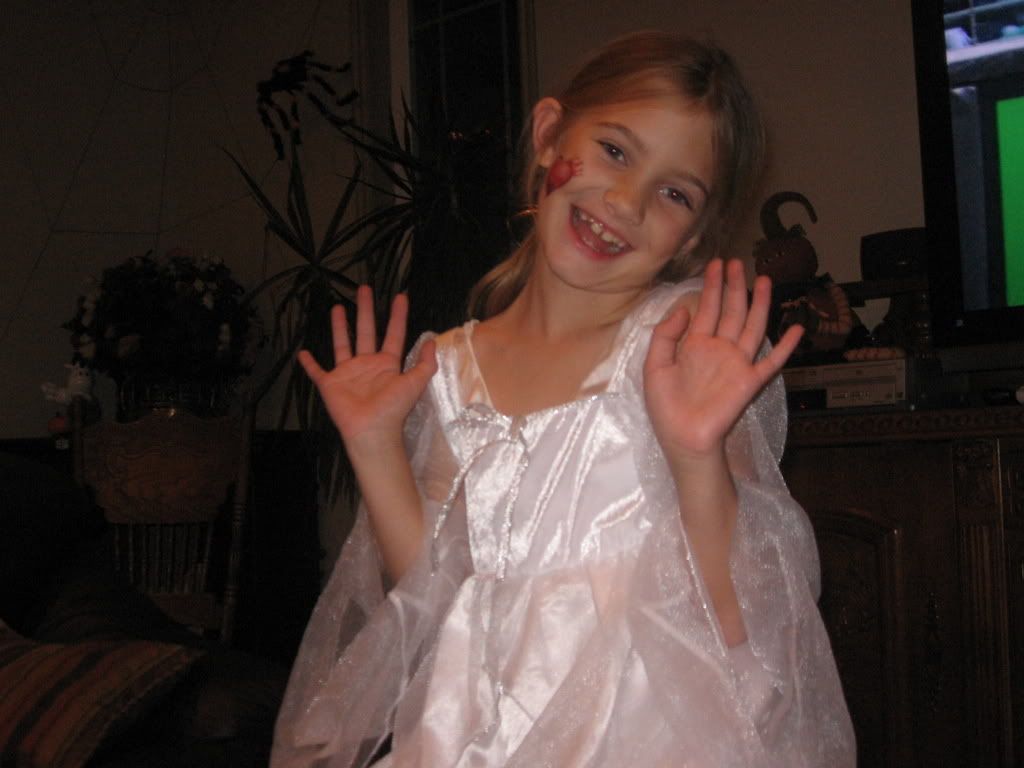 And other fabulous adult costumes: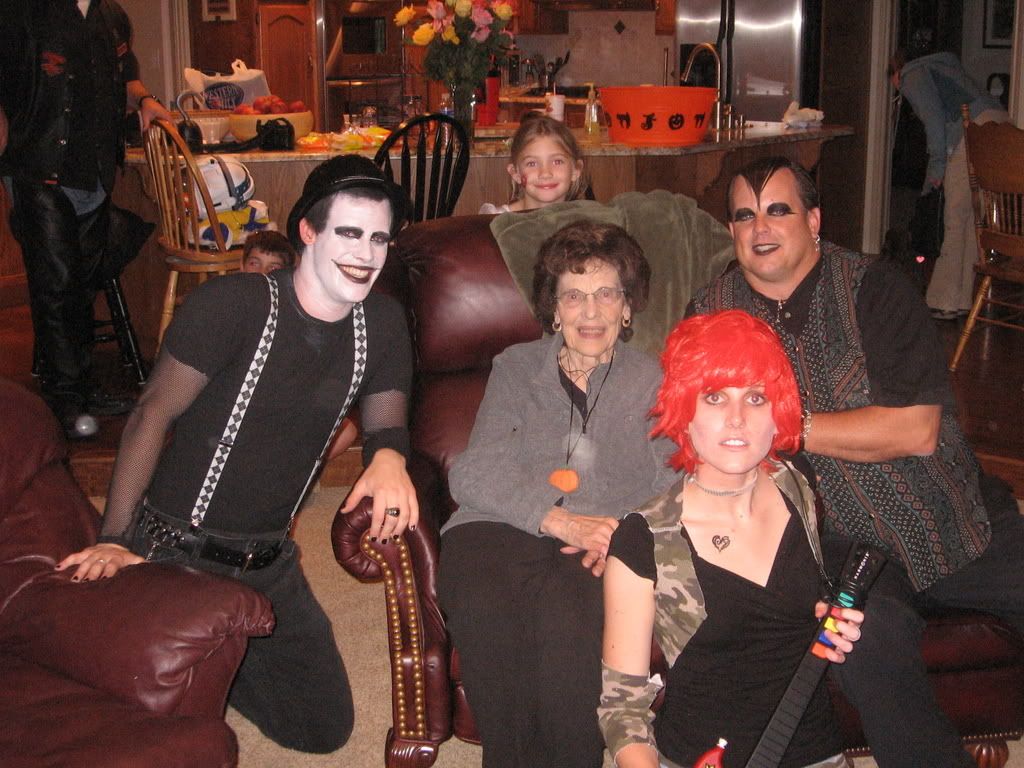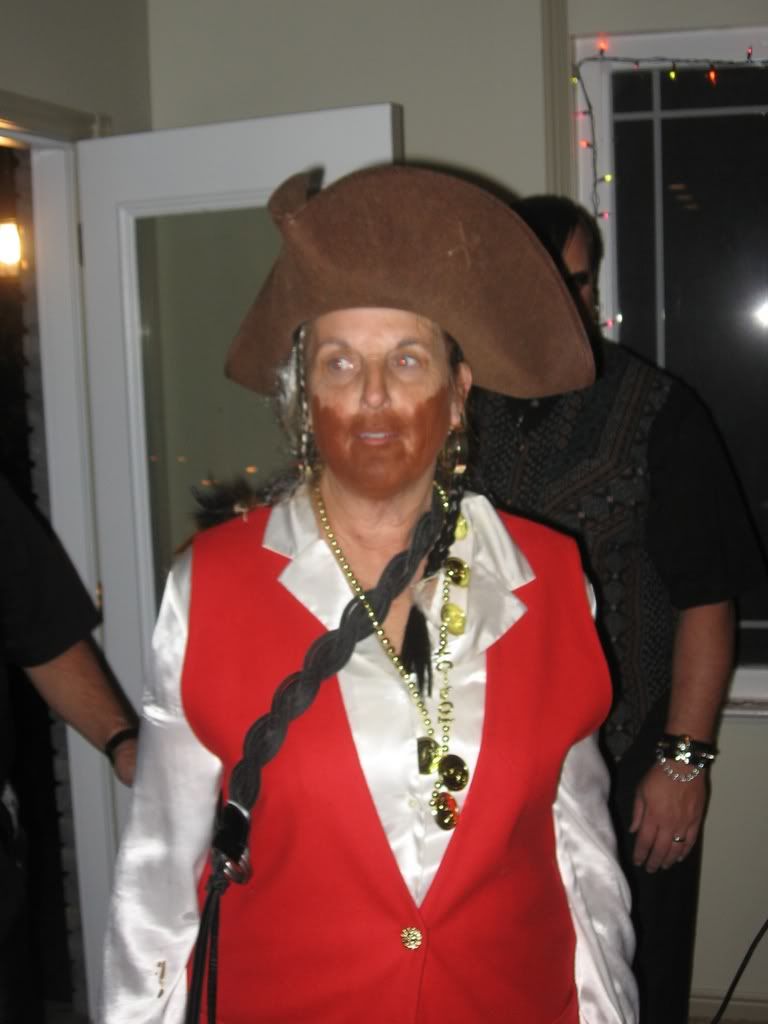 But Anela and I had to be on our way, as she was anxious to get to Oktoberfest: Utah. I wish words could fully describe every event that occured, but I'll give a few brief descriptions and supply a few pictures and a video to help articulate the event. So, a group of guys with a love of German culture put on basically the largest, craziest party I ever went to.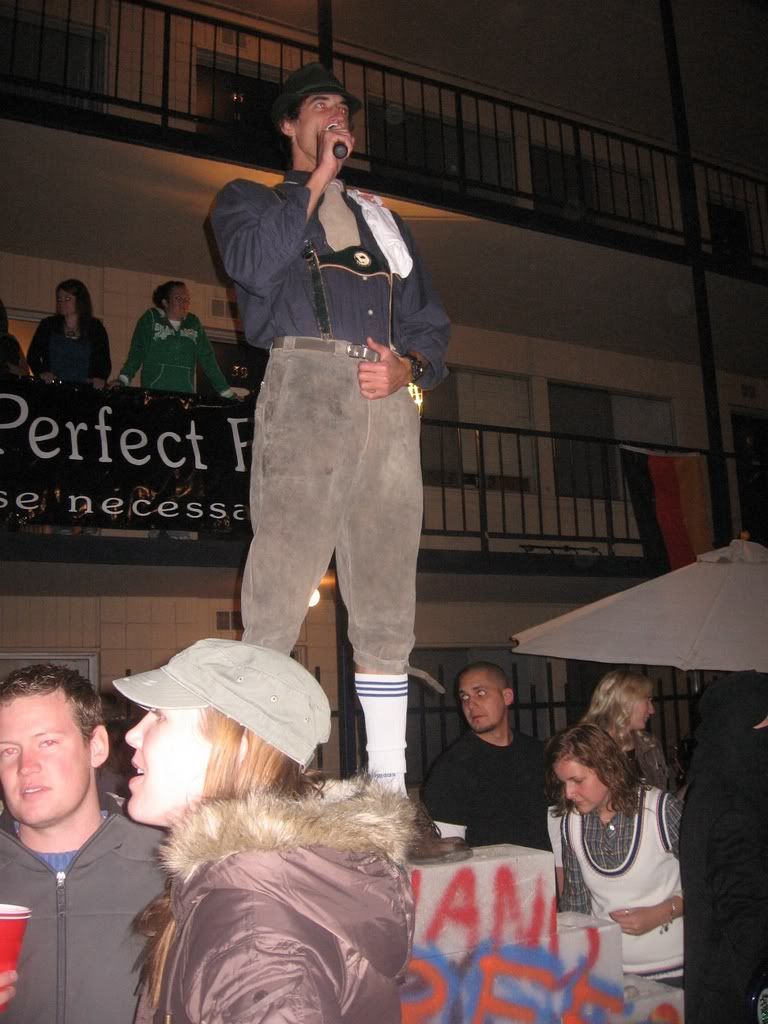 Here's the host, Sid the extraordinaire, Anela's friend, who flew in from L.A. to MC the event along with his buddies, all sporting fantastic leiderhuesein, German accents, and the personalities to party.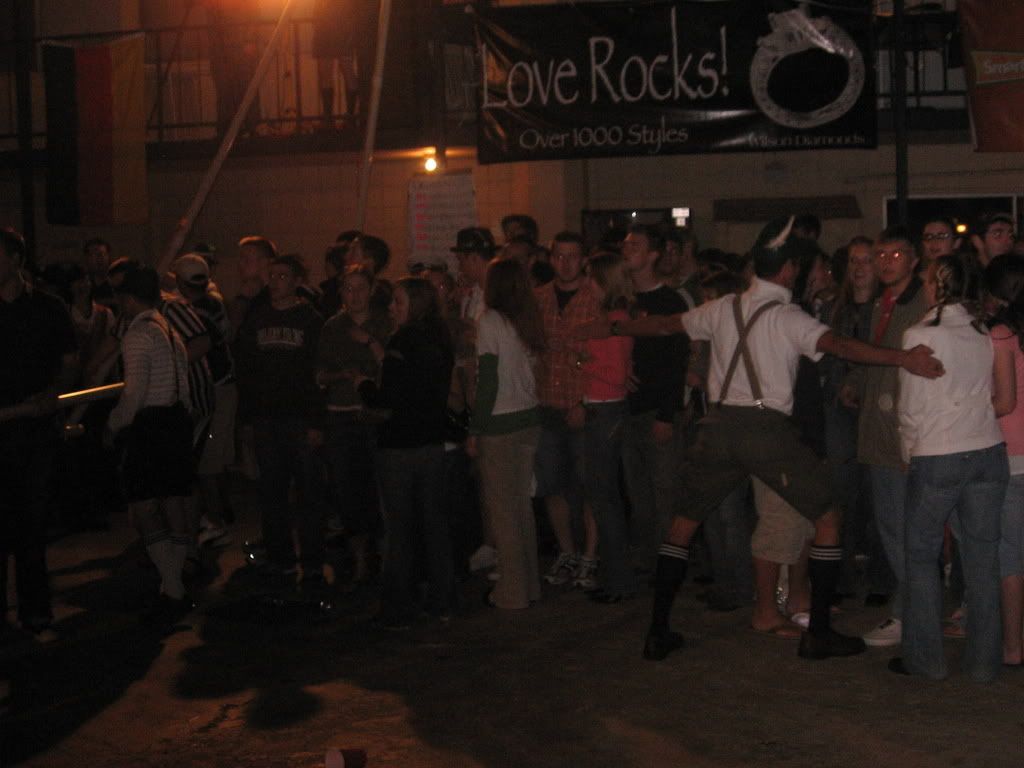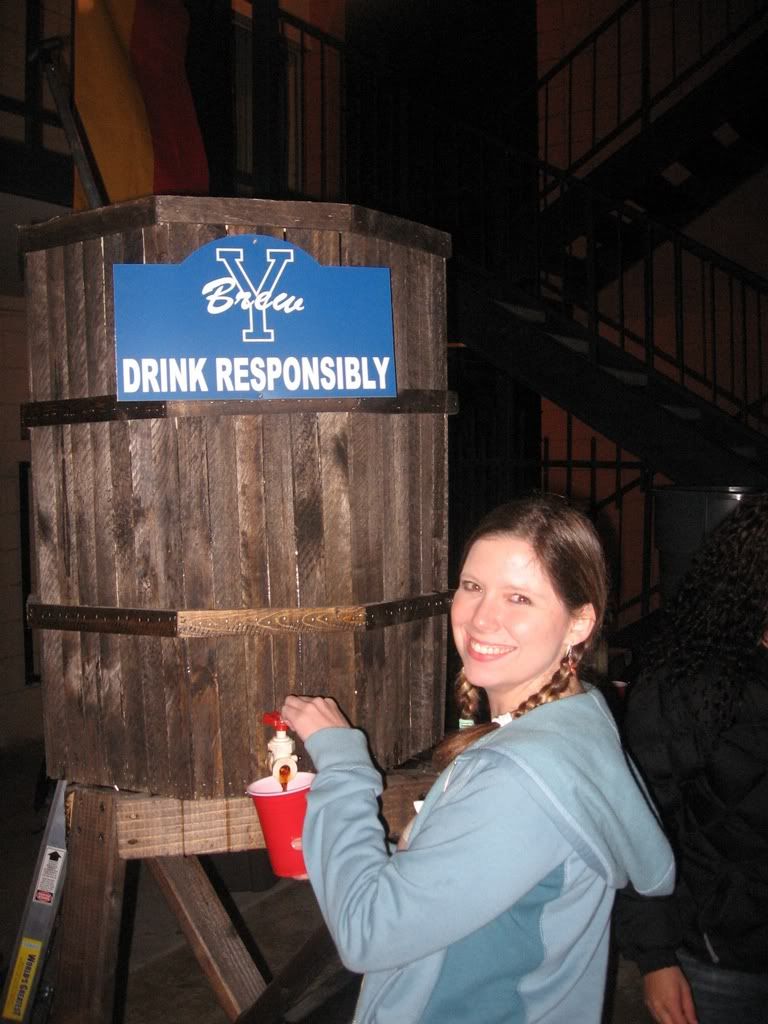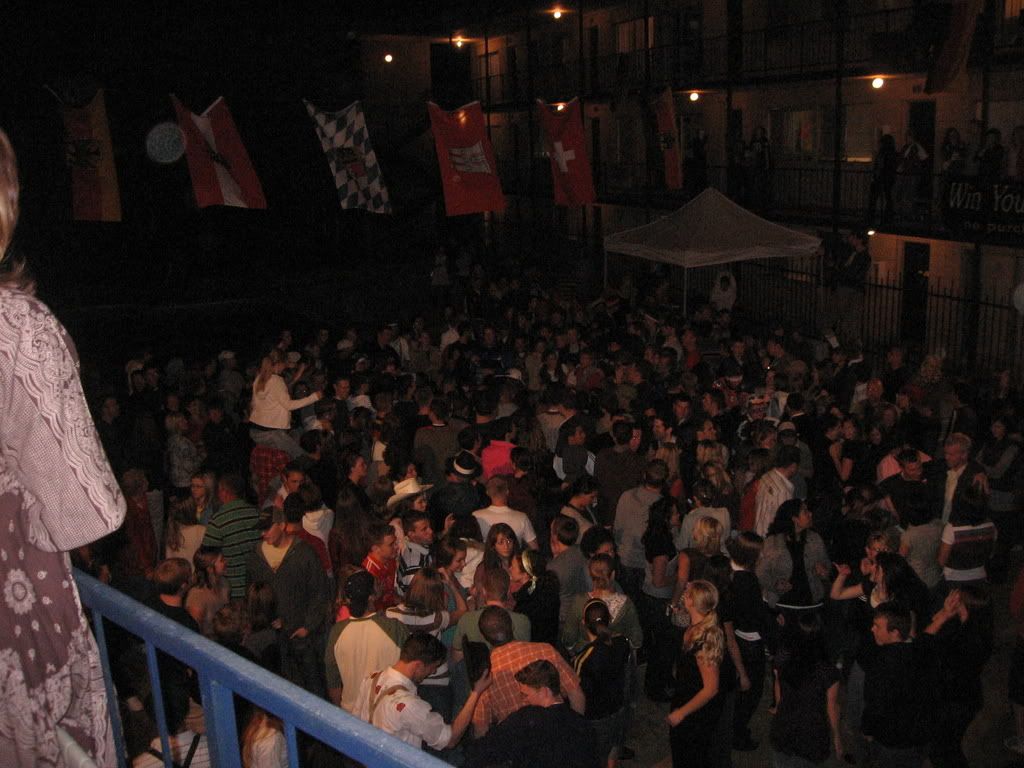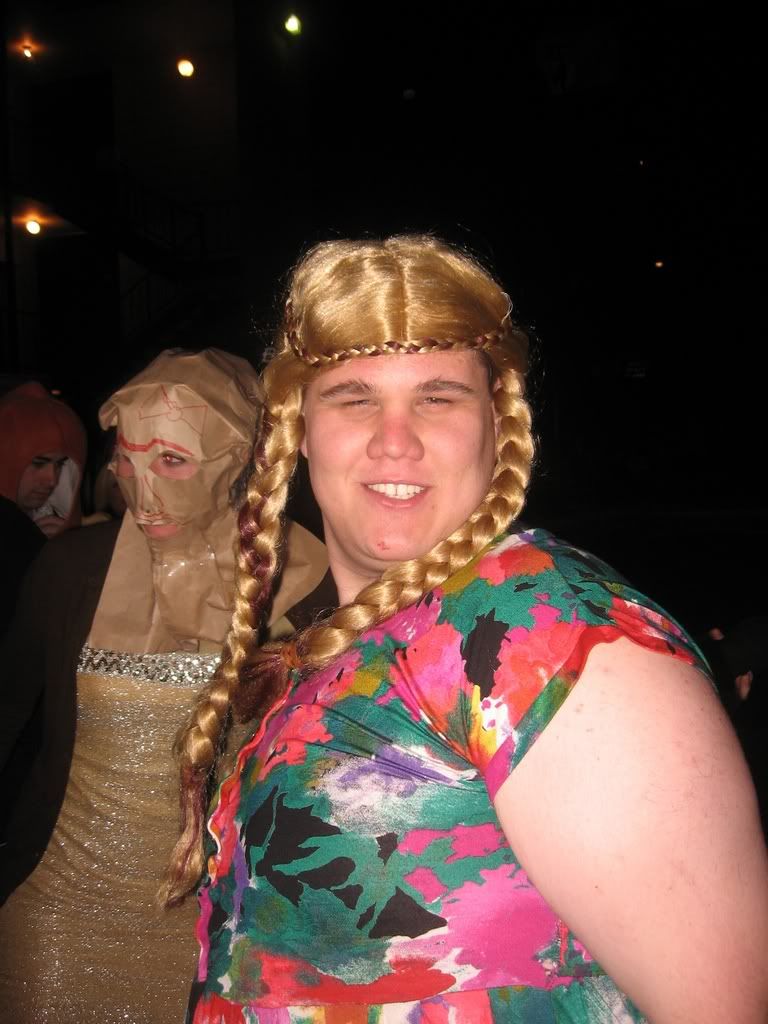 Descriptives: David Hasselhoff videos, hotdogs, rootbeer (please drink responsibly), contests such as German Man and Ms. Deutchland. Catch a few contestants of German Man:
By the way, most commonly heard phrase at Oktoberfest, Utah: "In the pool! In the pool! In the pool!" The hot dog man, by the way, is for the Ms. Duetchland contest. The final challenge for the contestants was to tackle this man on a stack of mattresses and squirt ketchup directly into his mouth.
Finales including the smashing of a simulated Berlin wall:
And post-party activities included getting pictures with the party personalities, including this guy, the self-titled "Germany's Next Dictator"
...and Sid, MC and the mastermind behind Oktoberfest: Utah, along with "Helga":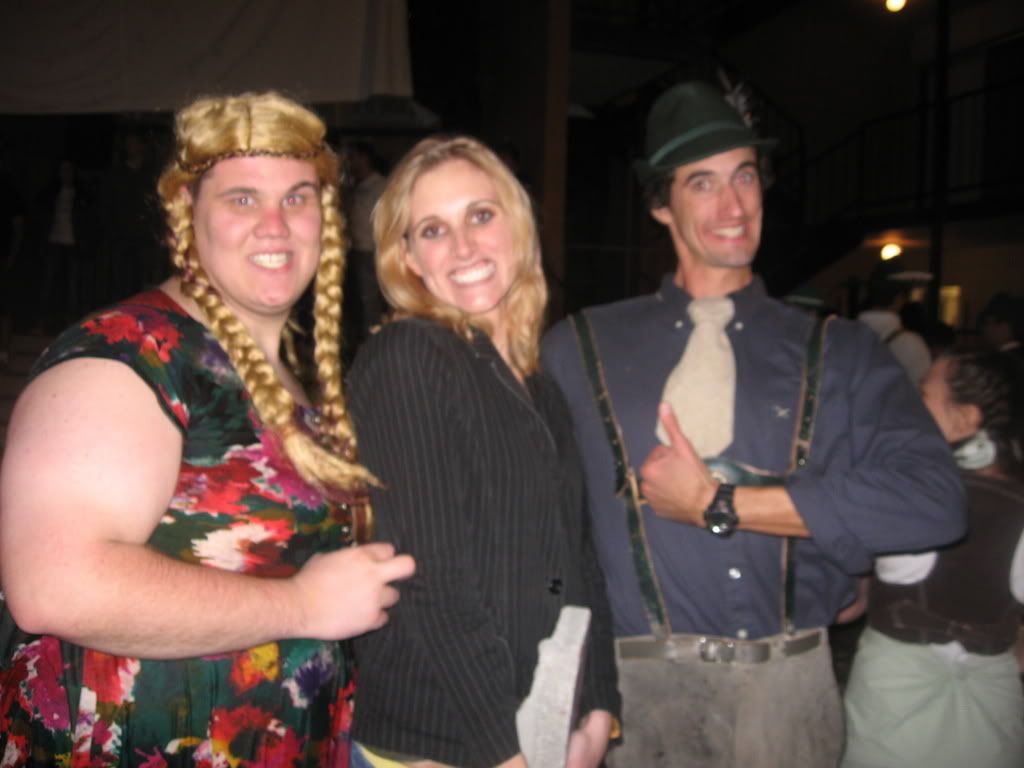 That thing that I'm holding is a piece of cement from the "Berlin Wall." So how about that party, huh? How about the contest to dig through the cake to find the $1,000 ring that Wilson Diamond Company donated to the party? Or how about the couple that got engaged because they had met previously the year before at Oktoberfest and had gotten pulled into the pool together? Incredible. My only regret is not getting a picture with the guy who, during the whole party, dressed in black, had black eye makeup, spoke in a German accent, and sported red angel wings. When I asked him what he represented later, he cheerfully explained that he was the Angel of Death. Huh? I said. "Auschwitz" he whispered, giggling a giddy chuckle and saying "That's the part of German history we don't like to talk about much. Shhhh!"
Which brings us to Halloween night, the Skybox, and us, aka "the glitter trail."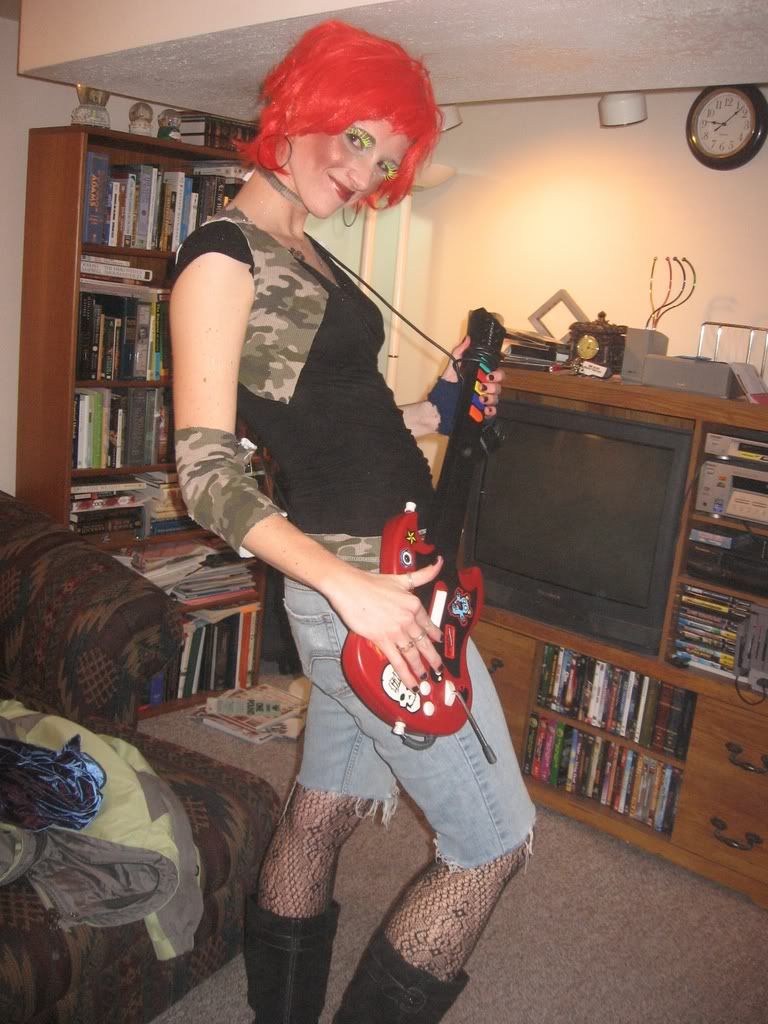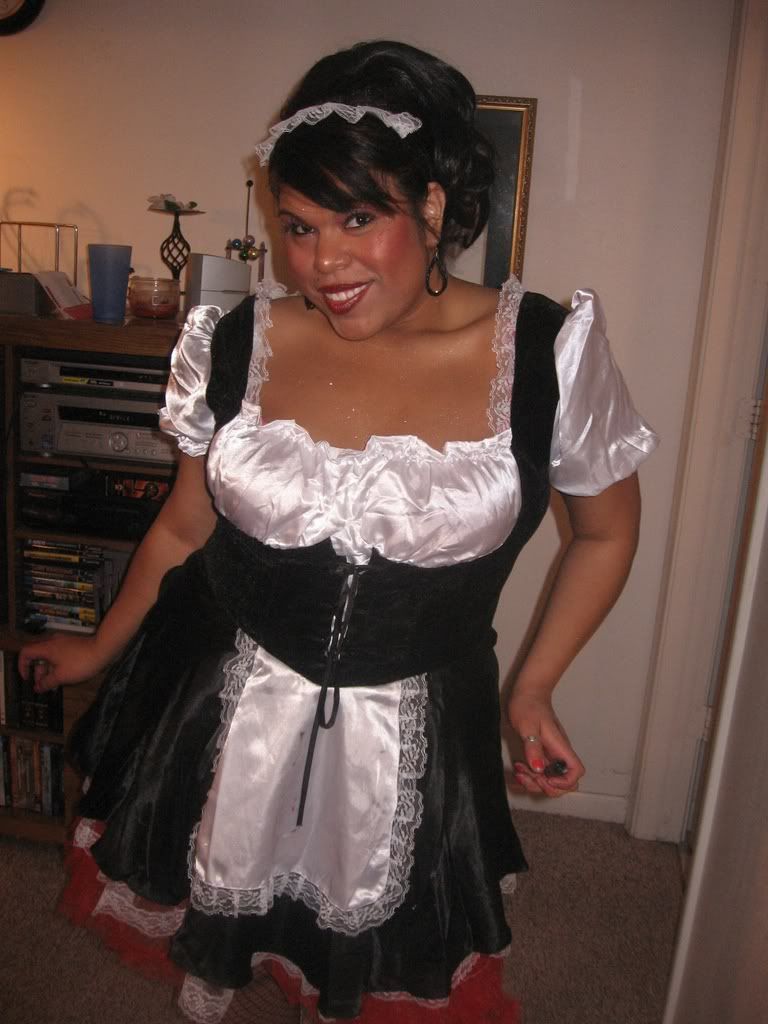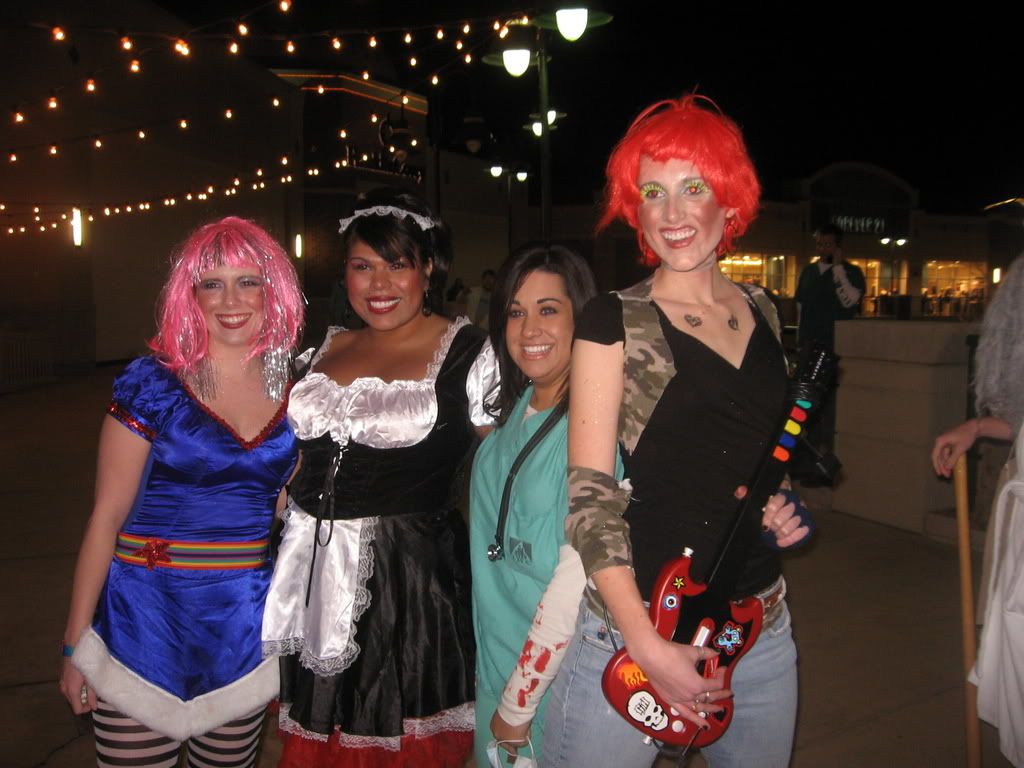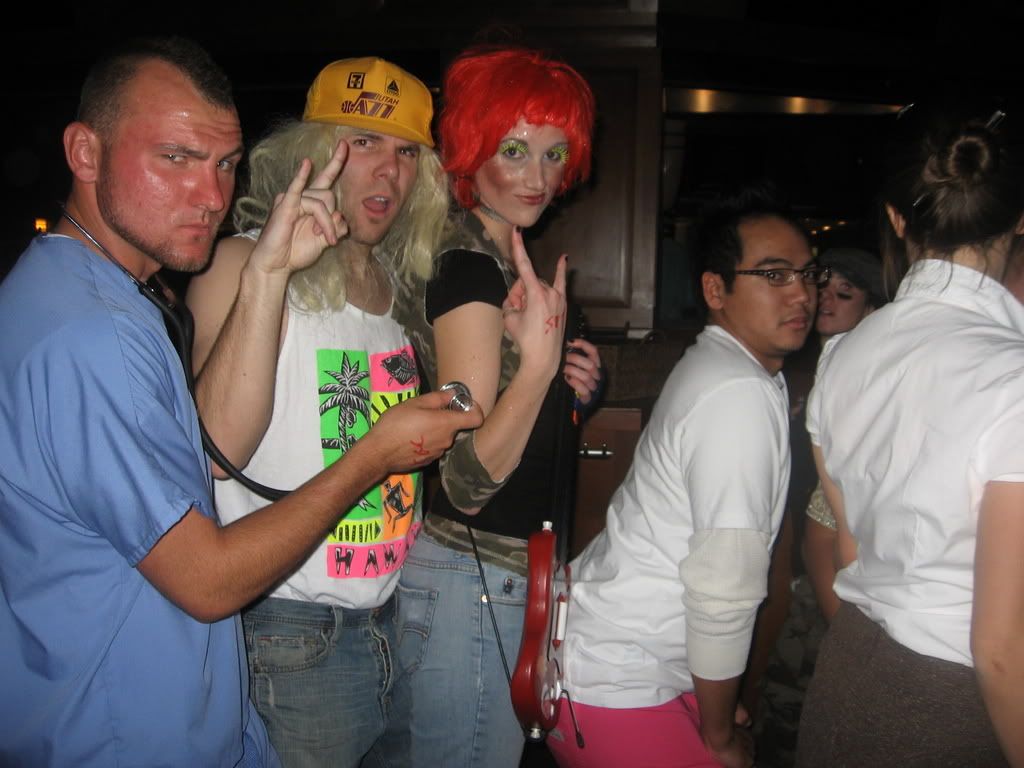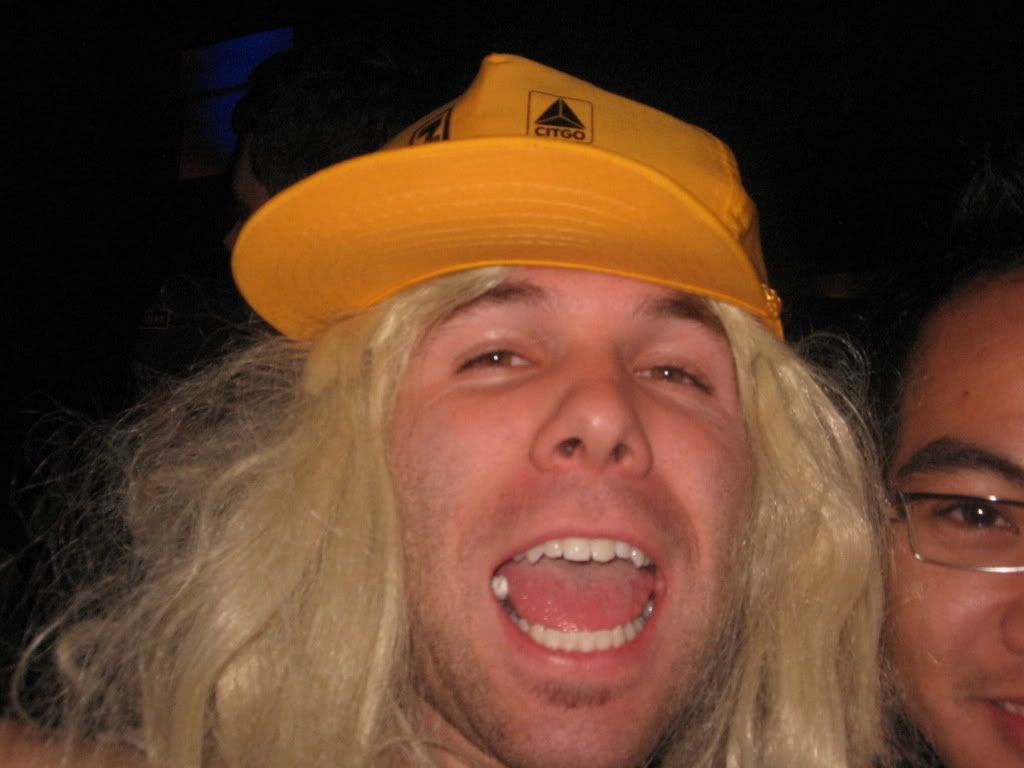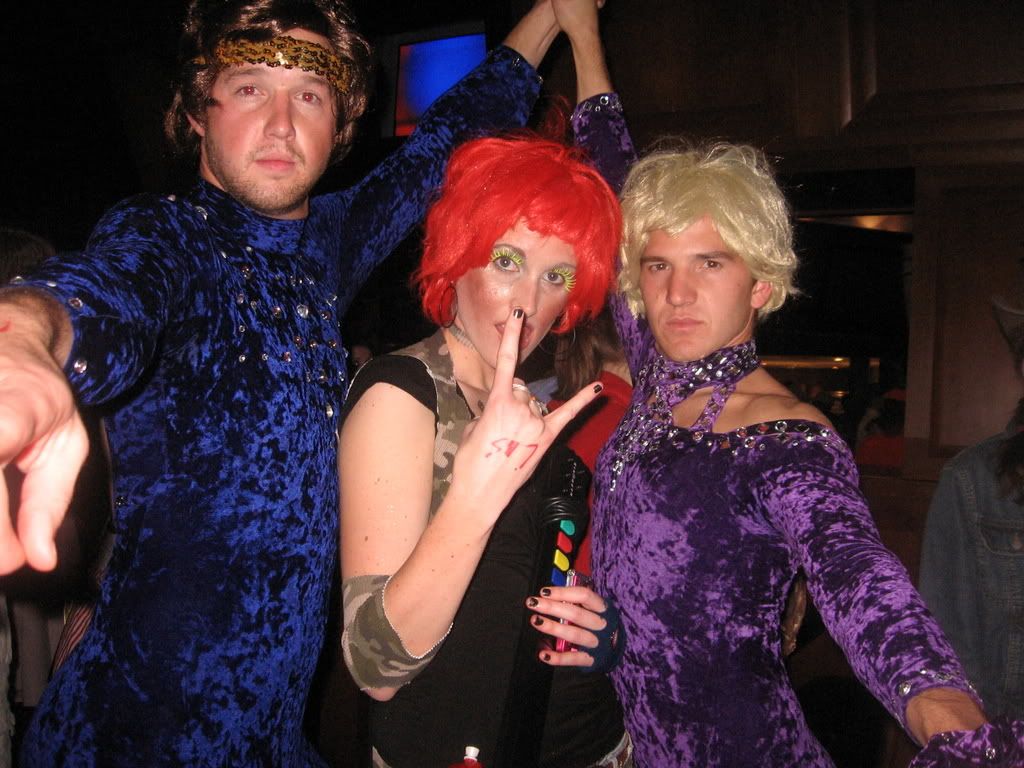 4
Yes, I'm Halloween'ed out, but as I'm working retail as a second job this holiday season, I suspect that the holidays are just beginning to kick off.....